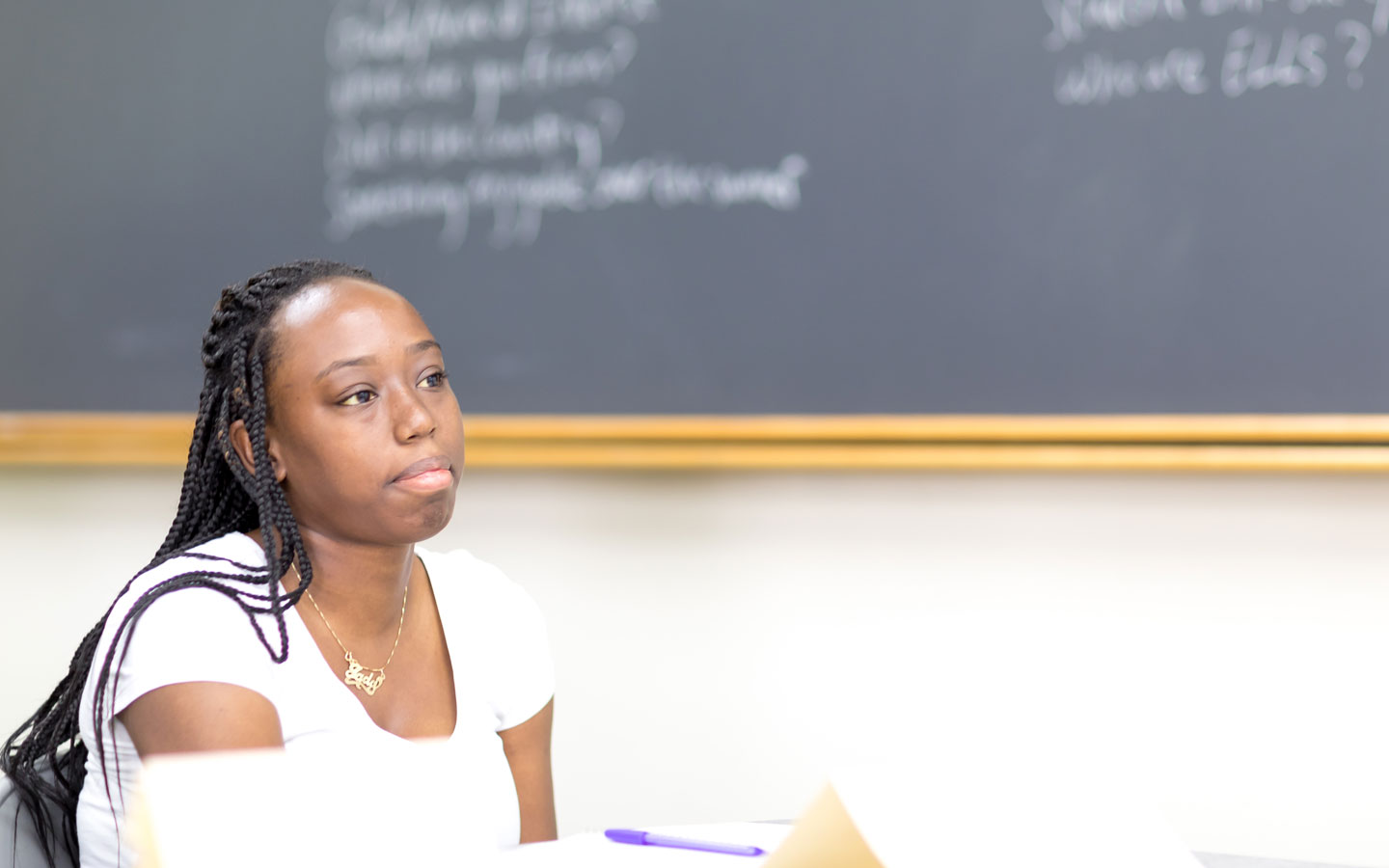 Roosevelt University has been awarded a five-year $1.16 million grant for a new scholars program that will prepare students from underrepresented segments of society for graduate school and entry into PhD programs.
Beginning in the spring of 2018, Roosevelt's new McNair Scholars Program will begin preparing 25 low-income, first-generation and traditionally underrepresented students annually through 2022 for advanced-degree studies and diplomas in a variety of disciplines including the humanities, social sciences and STEM. 
"The McNair Scholars Program will help us expand access to graduate education," said Roosevelt Associate Provost for Research and Faculty Success Mike Maly.
"Given that McNair participants are either first-generation college students with financial need, or are members of a group who are traditionally underrepresented in graduate education, having this program will support Roosevelt's long-standing commitment to addressing inequality in access to education," he said.
An advisory board comprised of Roosevelt faculty members and administrators is currently working to identify Roosevelt's first group of McNair scholars who will take courses, participate in seminars and workshops, complete a paid research project under the guidance of a faculty mentor, present research at conferences and publish work in a RU McNair journal. 
The McNair Scholars Program is part of the U.S. Department of Education's TRIO initiative, a series of federally funded programs established by Congress in 1965 to help first-generation, low-income college students. With McNair, Roosevelt will have four TRIO programs including Upward Bound, Veterans Upward Bound and Educational Talent Search.
Roosevelt University, a private institution founded in 1945 on the principles of inclusion and social justice, has more than 4,500 students in five colleges.  With campuses in the Chicago Loop and northwest suburban Schaumburg, Roosevelt offers 70 undergraduate and 40 graduate programs across five colleges and online, including arts and sciences, business, performing arts, education and pharmacy.  Roosevelt has been ranked as the third most racially diverse private university in the Midwest by U.S. News & World Report – Best Colleges Rankings.