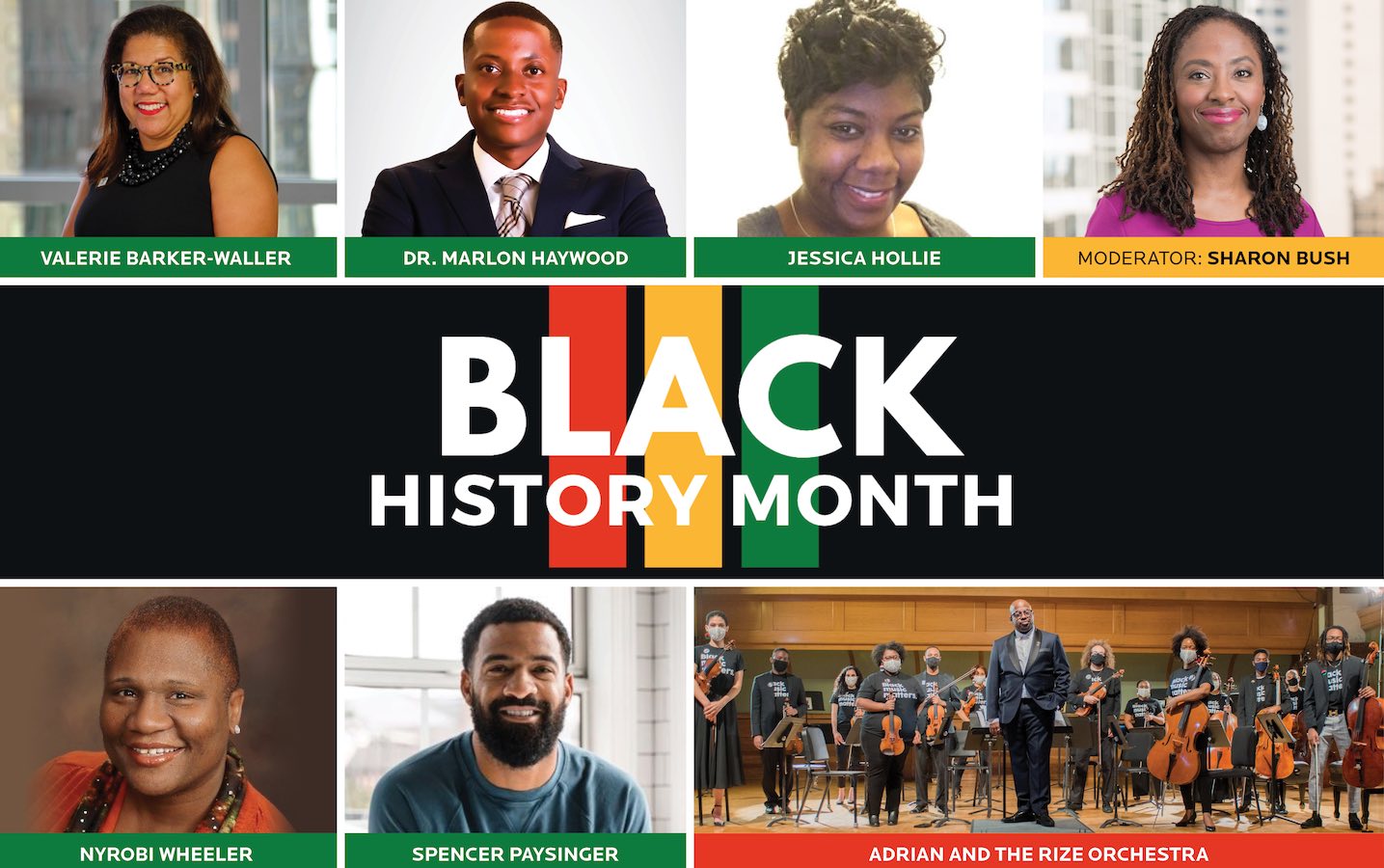 This February, Roosevelt University will recognize Black History Month with a series of inspirational events for students and alumni.
Kicking off the festivities on February 7, hairstylist Ta'Tee-Etta McBride will celebrate the versatility of Black hair with a tutorial on soft locs. McBride graduated from Roosevelt in 2020 with an English degree. She explains that mastering the long-lasting hairstyle can not only save money, but offer a foundation for a future income stream.
In a highly anticipated event on February 10, four nonprofit leaders will explain how you can make a difference in your communities. The event recognizes four Black leaders who have found success in the nonprofit sector, including the chief marketing officer of the YMCA and the president of the Grand Victoria Foundation. Honor their accomplishments and hear some words of wisdom on community engagement.
On February 15, culinary arts alum Travis Lewis will take students on a culinary journey through soul food. As he cooks, Chef Lewis will talk with students about the importance of soul food to Black culture and the best places to find it in Chicago.
On February 23, Roosevelt welcomes former NFL linebacker Spencer Paysinger to Fainman Lounge for a conversation about obstacles and educational opportunity. Paysinger's life story was the inspiration for CW's hit drama All-American. In the TV series, culture clashes and brewing rivalries test a teen football player from South Los Angeles when he's recruited to the Beverly Hills High School team.
That evening, Adrian Dunn and the RIZE Orchestra will perform a celebration of Black music. The event will open with a showcase from Chicago College of Performing Arts students. Dunn earned his bachelor's and master's in voice performance at Roosevelt University. He is the founder of Black Music Matters.
Register for free for alumni events at roosevelt.edu/blackhistory.