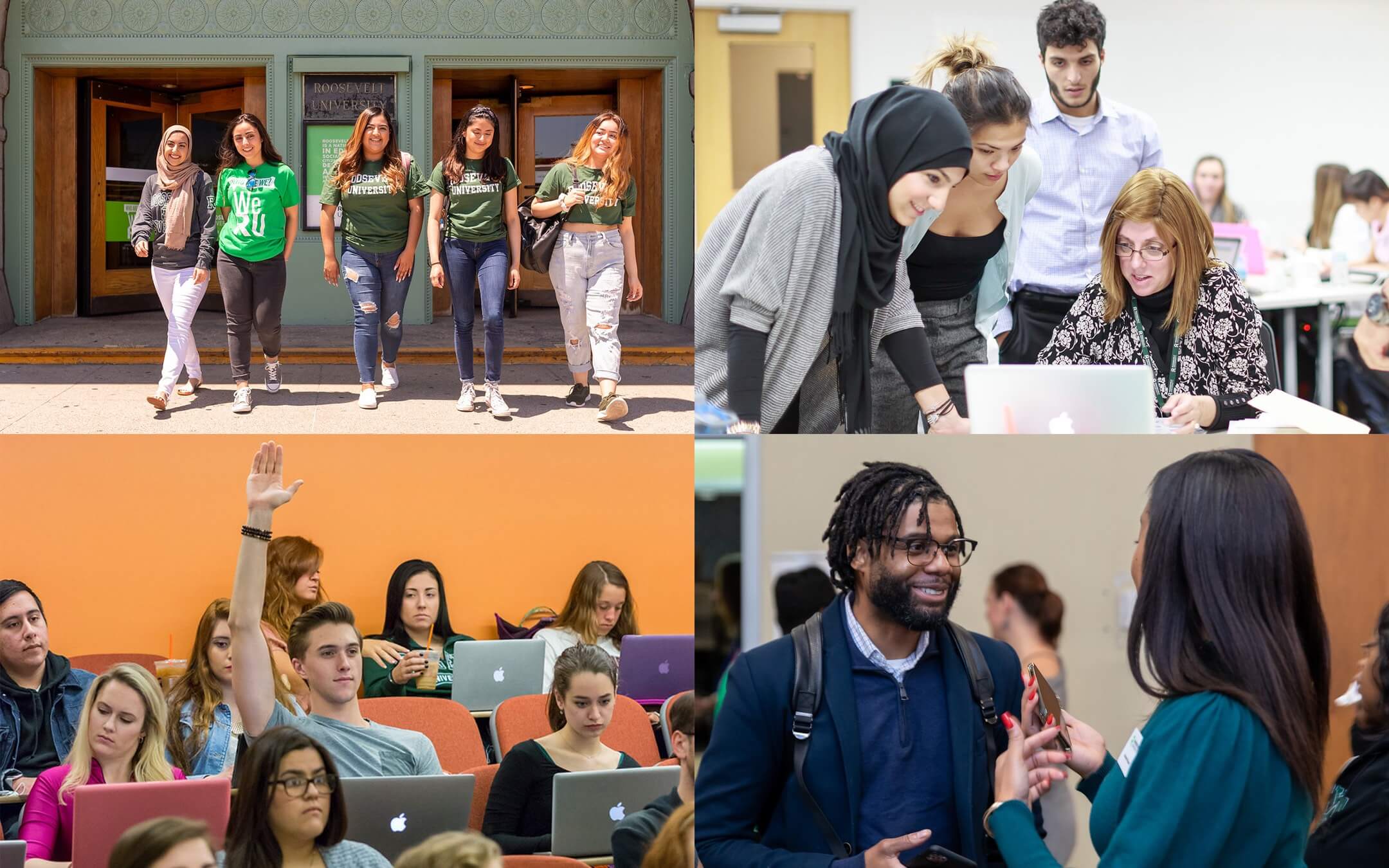 The new Stronger Tuition Grant will award Roosevelt University students up to $5,000 in times of crisis. For many students, the one-time, need-based grant could mean the difference between returning to Roosevelt and staying home in the fall.
More than 65% of Roosevelt students rely on full- or part-time jobs while attending classes. Many have now been laid off or furloughed. As the full repercussions of the pandemic unfold, we're still waiting to see when, and how, businesses can safely open up.
When Roosevelt University student Carla* lost her job during the pandemic, her car company refused to put her loan on hold, even though she had never missed a payment. She worried about falling behind in her remote classes and losing her only mode of transportation.
A Roosevelt emergency grant meant that Carla could concentrate on her course work. The funding, she said, "help ease a little bit of the stress while I continue to work through this quarantine."
Through the new tuition grant, students like Carla will have one more resource to support their education.
"Since COVID-19 reached our shores, I've read hundreds of emails from students describing their inability to pay their rent, utility bills, or buy food for their families," said Jamar Orr, vice president of student affairs and dean of students. "I'm so proud of what we've been able to do to support these students through the Laker Grant Fund and look forward to the Stronger Tuition Grant and what it will mean for those students who remain in need."
In a recent Roosevelt survey, students overwhelmingly agreed that finances were their number one concern about returning this fall. The tuition grant will be the final piece of the financial aid puzzle, closing the gap so students can continue their transformative Roosevelt education.
The Stronger Tuition Grant will be awarded in addition to any federal and state aid as well as Roosevelt financial aid. The fund will consider applications from all undergraduate and graduate students in six Roosevelt colleges, including undocumented and international students.
The new grant is part of the University's ongoing commitment to equity during the COVID-19 pandemic. Through the Laker Grant, Roosevelt has distributed more than $60,000 in emergency student relief for essential expenses including rent and utilities. Technology Services loaned out laptops to expand access to remote learning. Under the shelter-in-place order, the Wabash residence halls have also remained open for students unable to return home.
In June, the Stronger Tuition Grant will begin accepting applications for the fall 2020 semester. To support this initiative, visit roosevelt/giving.
*Name changed for privacy