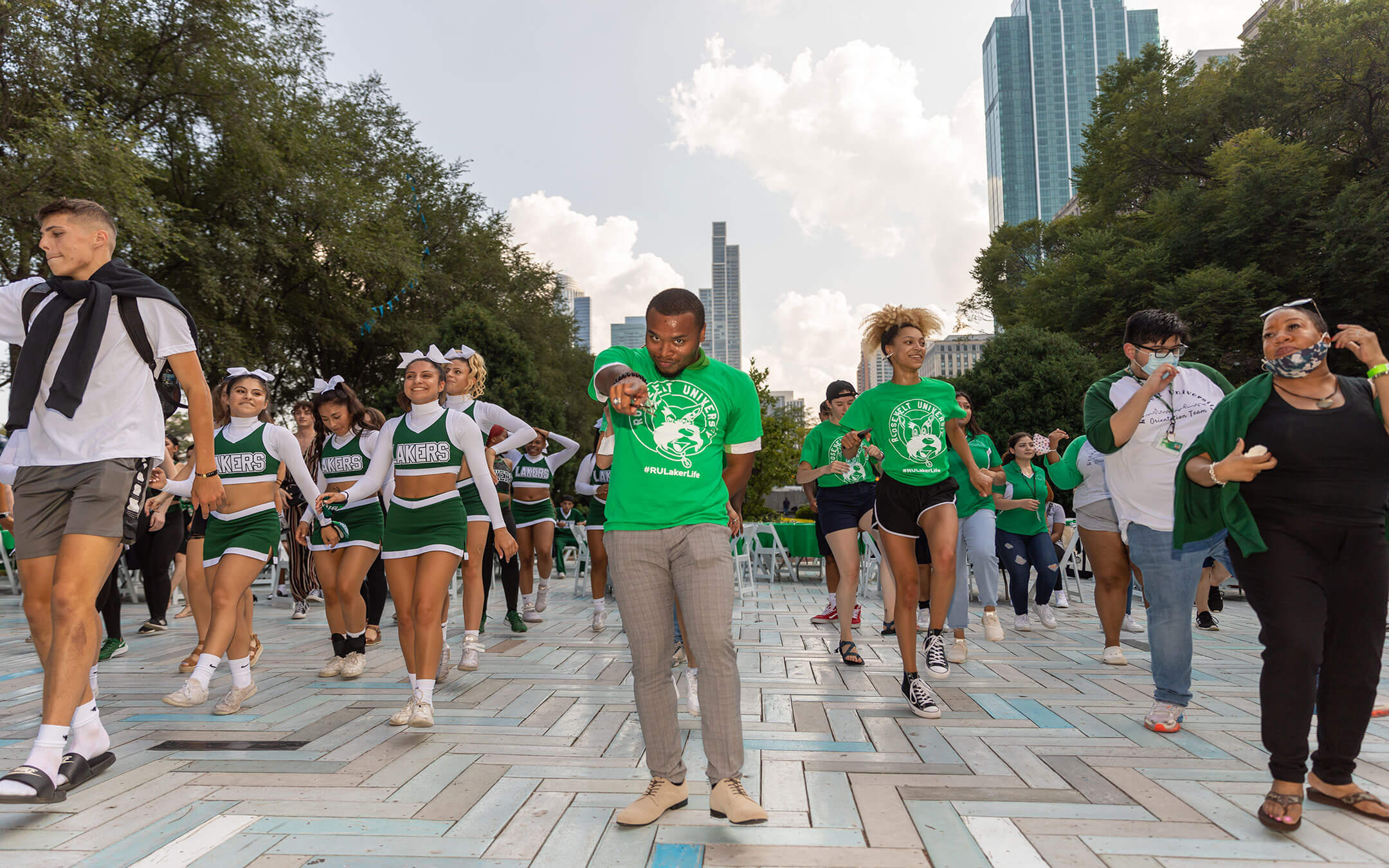 Roosevelt University is thrilled to announce a groundbreaking milestone in its storied history: record new student enrollment growth for the Fall 2023 semester.
Roosevelt University welcomes an extraordinary class of new incoming students, from 1,056 in 2022 to 1,573 in 2023, a 49% increase. The new incoming freshmen class of 608 is the largest first-year student enrollment in school history. In addition, total enrollment increased from 3,725 in 2022 to 4,015 in 2023, an increase of 7%. This notable increase reaffirms Roosevelt University's position as a leading institution committed to fostering inclusive and transformative education.
The incoming class showcases a remarkable blend of academic achievement, community engagement and global perspectives. These students come from various corners of the globe, embodying the university's commitment to diversity and cultural exchange. The impressive cohort reflects a diverse range of backgrounds, experiences and aspirations, ensuring a rich tapestry of perspectives within the campus community. 
This remarkable growth can be attributed to several strategic initiatives that Roosevelt University has implemented. The university's focus on becoming a Hispanic Serving Institution has played a pivotal role in creating a welcoming and inclusive environment for students of all backgrounds. This commitment to diversity and equity has not only attracted a more diverse student body but has also fostered an atmosphere of belonging and community. In addition, the University lowered its full-time undergraduate tuition for new students from $33,068 for the 2022-23 academic year to $20,000 for the 2023-24 academic year.
Dr. Ali R. Malekzadeh, President of Roosevelt University, expressed his enthusiasm about this significant milestone, stating, "This exceptional surge in enrollment not only demonstrates the trust and confidence that students and families place in Roosevelt University but also underscores our dedication to providing a world-class education that prepares students for success in an ever-evolving global landscape."
Roosevelt has tripled the size of the honors program over the previous fall. Recognizing students' excellent academic achievements with the newly implemented Eleanor Roosevelt Scholarship Fund. This growth demonstrates Roosevelt's ongoing commitment to academic excellence and access to higher education. 
Additionally, the expansion of international students has broadened the global perspective on campus. This fall marks the largest international student enrollment in Roosevelt's history. Roosevelt's new graduate student enrollment of 534 increased a dramatic 84% over Fall 2022, in large part due to the growth in international students. Dr. Andrae Marak, University Provost and Executive Vice President for Academic Affairs, reflects, "This influx of international student recruitment is crucial to enrich our university community with diverse perspectives and foster a global learning environment to help all students navigate an interconnected world." 
In a significant move towards enhancing campus life, Roosevelt University officially transitions to NCAA Division II athletics candidacy in Fall 2023. This move will make Roosevelt the only NCAA Division II school in the Chicago area and has elevated the competitive spirit on campus, providing even more opportunities for students to excel both in the classroom and on the field.
The Fall 2023 incoming class stands as a testament to Roosevelt University's relentless pursuit of academic excellence, innovative teaching methodologies and a commitment to empowering students to become change-makers in their communities.