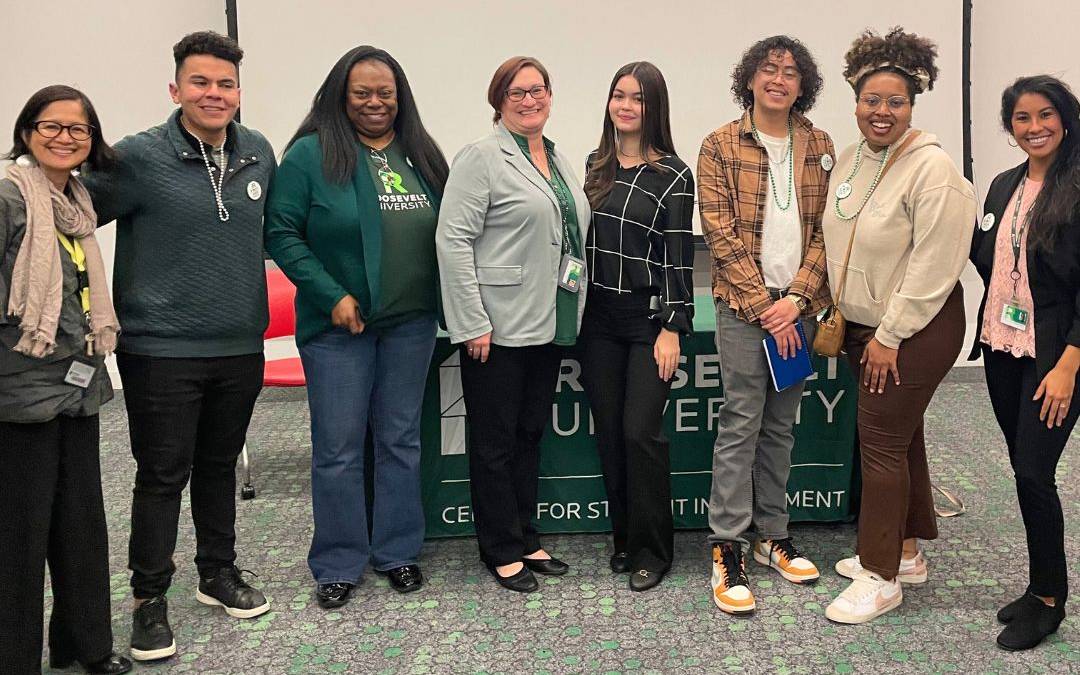 Roosevelt honored the achievements of its first-generation students last week with a celebration held in the Wabash Building. Celebrated annually to commemorate the signing of the Higher Education Act by President Lydon B. Johnson in 1965, the day is meant to foreground the challenges first-generation students face and their exceptional work ethic to overcome them. The event's panel spotlighted the diverse backgrounds of Roosevelt's first-generation students and their approaches to success.
The panel was preceded by an introduction from Student Success Center STEM advisor Yolanda Flowers-Olaosebikan, who discussed the unique challenges presented to first-generation students. "You may be faced with academic, financial, personal and cultural challenges, but you also experience triumphs, and you bring unique perspectives to fellow classmates who come from different backgrounds," she said.
Speakers on the first-generation panel included McNair Scholars Program coordinator Noe Ramirez, Roosevelt professor Kelsey Poulson-Ellestad, psychology graduate student Synia Agnew and Student Support Services STEM program assistant Leslie Espinoza. The participants discussed the unique challenges they each faced such seeking academic support outside their family, working part-time while at school and commuting to campus to save money at home.
"My advice would be don't dim your light, but share it," said Leslie Espinoza. "You need to realize that at Roosevelt you'll meet so many people from different backgrounds and homes and mindsets. You will have your own perspective and methods of learning, and understanding that has proven really successful for me."
Over 42% of Roosevelt students designate themselves as first-generation, and the University was welcomed into the First Scholars Network for the 2023-24 academic year for demonstrating a commitment to improving experiences and advancing success for first-generation college students.