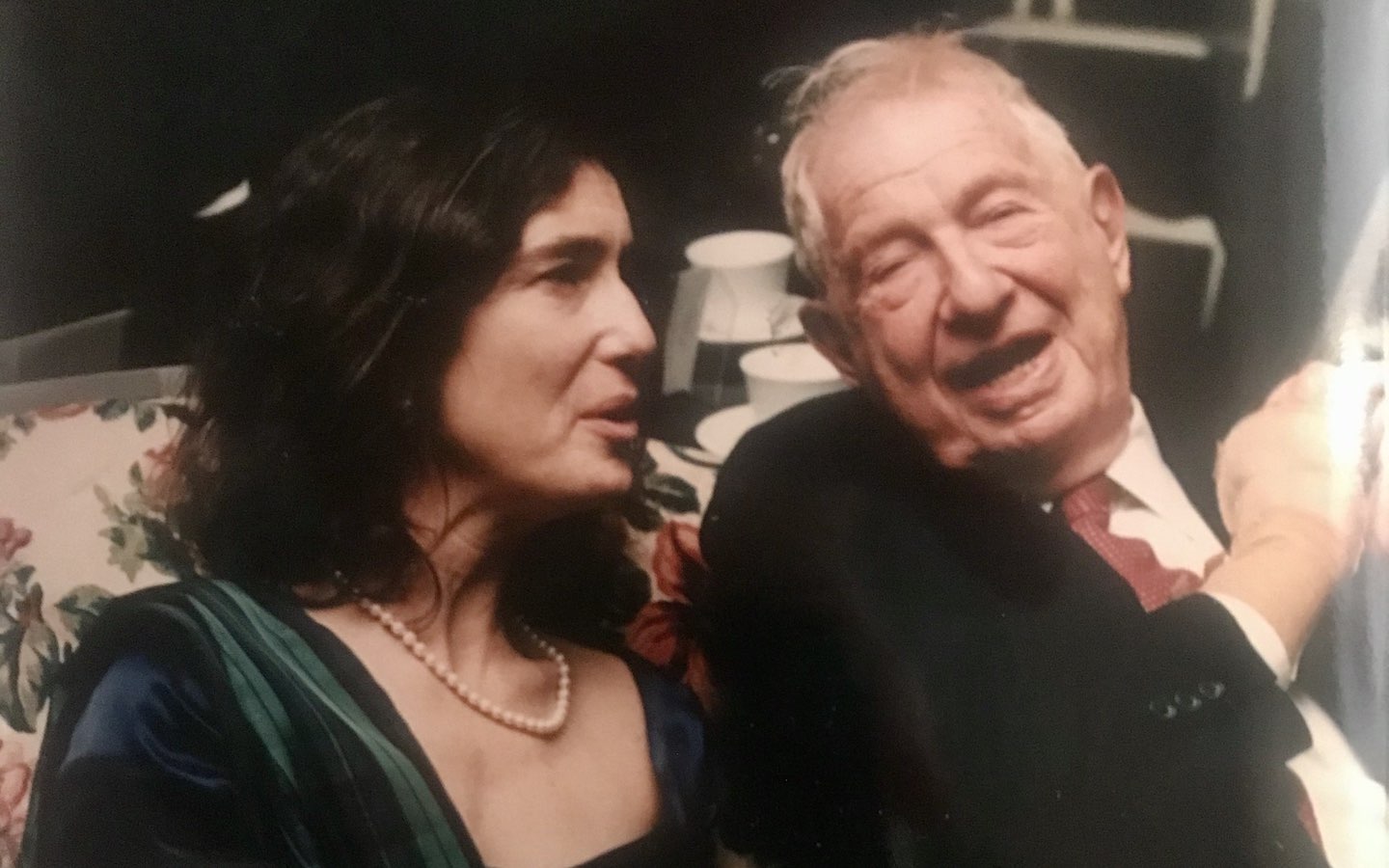 A place of inspiration and promise is the way recently retired French/Spanish teacher and neighborhood leader Amy Likover describes the Lake County woodland retreat in which she and her siblings were raised. It also served as such for many Roosevelt faculty, students and friends who visited beginning in the 1950s. Her late parents, Frank Untermyer and Ethel I.K Untermyer, were not only happy to welcome Roosevelt students, but also were committed educators, community activists and, later, philanthropists who supported those people and causes that moved and inspired them.
To honor her father — a founding faculty member and professor emeritus of political science and African studies — Amy established the Frank Untermyer Excellence in Teaching Award in 2006. The award recognizes the teaching excellence of a College of Arts and Sciences faculty member each year,"serving as a meaningful way to keep my father's spirit alive," said Amy.
"My father's commitment to the constitution, understanding geopolitics and hope for world peace was rooted, I believe, in his own exceptional professors and admiration for what one educated person can do by standing up for what is right." Frank especially looked up to his paternal grandfather, "trustbuster'' attorney and primary architect of the Federal Reserve Act Samuel Untermyer, who also was known as an early outspoken critic of Hitler.
"My parents were free thinkers," Amy continued. Frank hailed from New York City, graduated from Cornell University, and began his 36-year teaching career at Roosevelt straight from service as a lieutenant in the Army. According to Amy, her father was drawn to Roosevelt's social-justice mission and distinguished faculty. Ethel, a child of immigrants, became a conservationist, early advocate for deaf education, social reformer and poet, and founded the Lake County Forest Preserve District in 1958 after they settled there only to learn that it had no protected lands. Ethel, a 1948 alumna, earned a degree in early childhood education. The couple met at Roosevelt, lived for a time in Africa in the early 1960s when Frank taught at universities in Ghana and Tanzania, which began his lifelong interest in the continent. Later, Frank and his second wife, Marcia Baum, also visited the Africa and welcomed international students to their home.
"My father loved teaching and brought his deep understanding of literature and history into the classroom. To help his students better understand the human condition, he would have them read Huck Finn or Shakespeare or a work of African literature. It delighted him to teach at Roosevelt, and he was devoted to his students' advancement."
When her father died in 2004, Amy realized the best way to honor his memory was to think about and then support what he loved.
"He valued teaching above all else, so I believe he is appropriately honored by being associated with outstanding teachers at Roosevelt."
After his retirement, Frank returned to Roosevelt almost every day for another decade, working with students in one-on-one seminars. He also oversaw many personal scholarships, particularly for African students.
"His mission was to cultivate educated students who would make a difference in their world. A mission he shared with the university he loved."
[My father] valued teaching above all else, so I believe he is appropriately honored by being associated with outstanding teachers at Roosevelt.Amy Likover