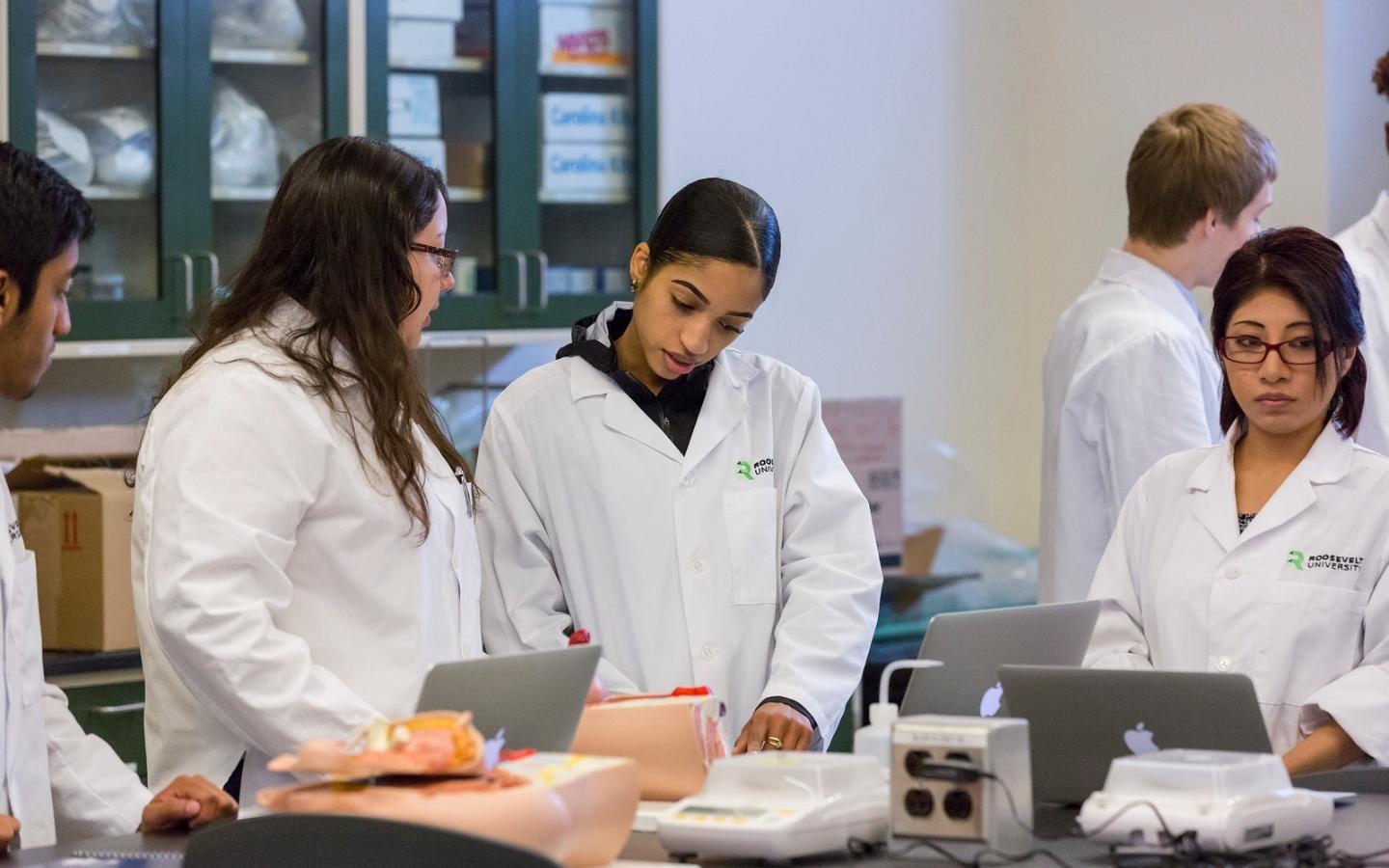 In 2022, the Roosevelt University pharmacy program led Illinois with the highest first-year residency match rate. Roosevelt pharmacy students had an 80% PGY1 match rate, well above the national average of 72%.
Postgraduate internships prepare pharmacy professionals for careers in hospital or clinical settings after graduation. The process is competitive, attracting strong students and passionate practitioners. Only 3,688 students matched with first-year residencies in the United States.
Another Class of 2022 graduate won the prestigious NACDS Foundation Executive Fellowship, a cornerstone for a rewarding career in healthcare. In the one-year program, fellows collaborate with healthcare and research professionals on projects that enhance patient care and improve health outcomes.
Roosevelt students matched for PGY1 and PGY2 internships at the following organizations:
Amita Health St. Joseph Hospital, Chicago
Children's Hospital of Michigan, Detroit
Karmanos Cancer Center, Detroit, Michigan
Mount Sinai Medical Center, Chicago
NorthShore University HealthSystem, Evanston, Illinois
Northwestern Medicine Delnor Hospital, Geneva, Illinois
Stroger Hospital, Cook County, Illinois
University of Chicago Medical Center, Chicago
VA Ann Arbor Health Care System, Ann Arbor, Michigan
In Roosevelt's accelerated Doctor of Pharmacy (PharmD), students can earn their degree in only three years. The program prepares students join the healthcare team and promote social justice through patient care.