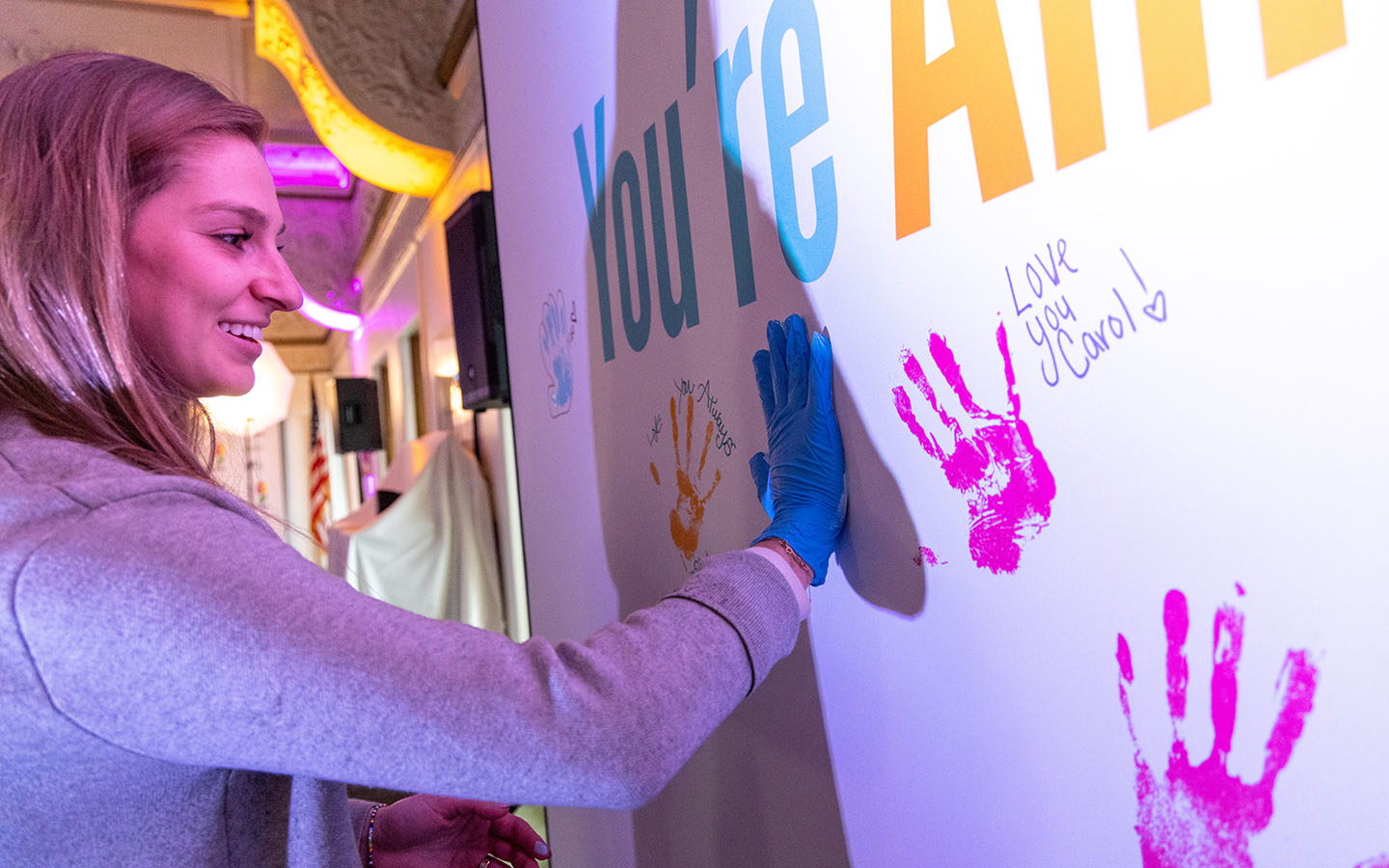 On May 6, professors, students and friends filled the candlelit Fainman Lounge to celebrate the life of Professor Carol Brown, who passed away during the pandemic. The interactive Perfect Love memorial honored Dr. Brown's warm, compassionate spirit and her most closely held causes.
Dr. Brown was a beloved member of the Roosevelt University community for 15 years as a faculty member in the former College of Professional Studies and the Heller College of Business. She was an outstanding teacher and mentor who helped build and lead the hospitality management program to new heights.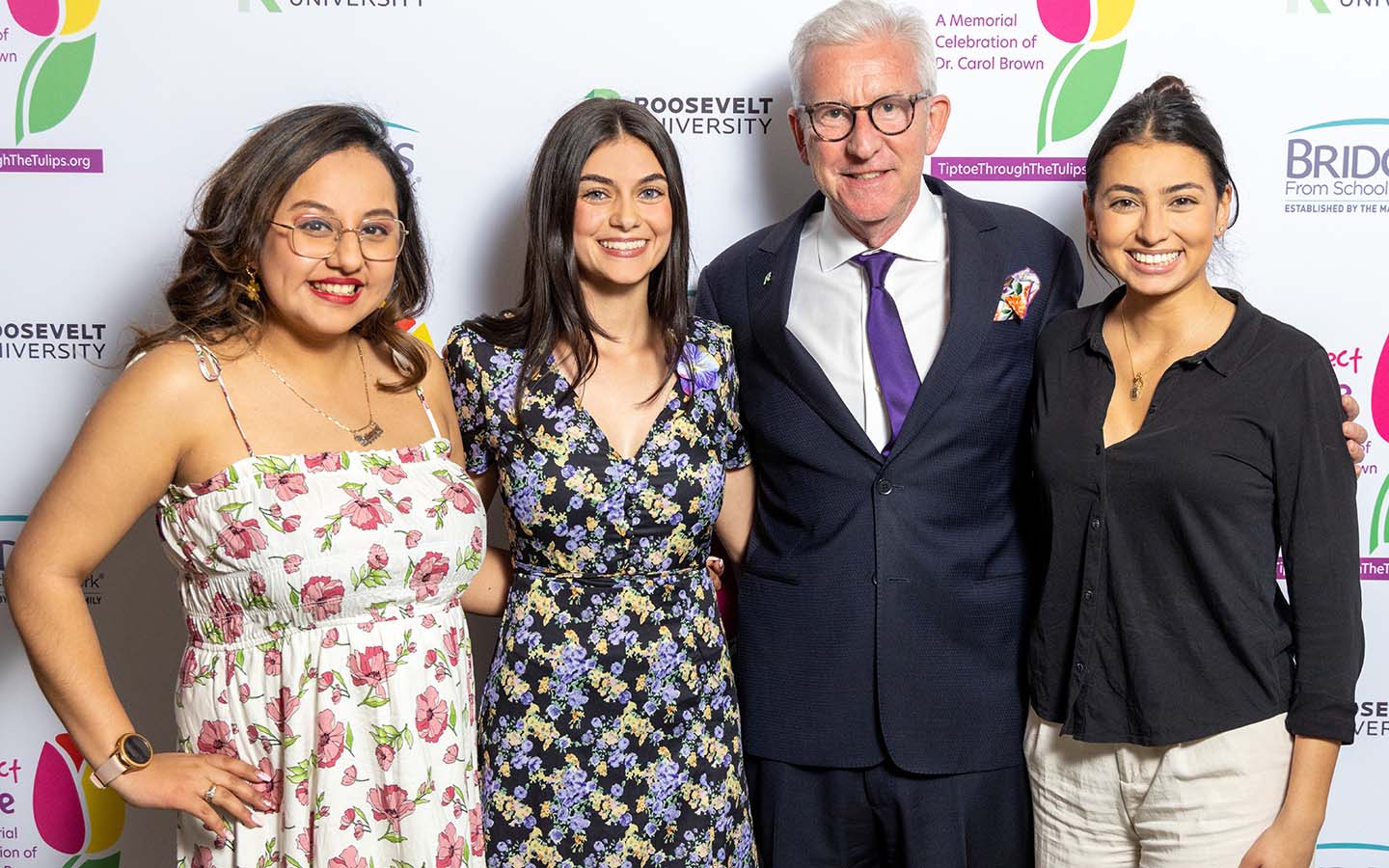 Hospitality and tourism professors Brian Margulis and Mike McCauley, along with three Roosevelt students, worked together on the event. In planning sessions, tulips emerged as a natural theme. Dr. Brown loved tulips, and her mother said that tulips bloomed the day she was born. The flowers signify "perfect love."
To open the event, the Chicago College of Performing Arts Jazz Chorus sang a moving tribute song. Dr. Brown's colleagues and loved ones led the candle lighting, filling the space with a flickering glow. Six speakers shared memories of Dr. Brown and her living legacy.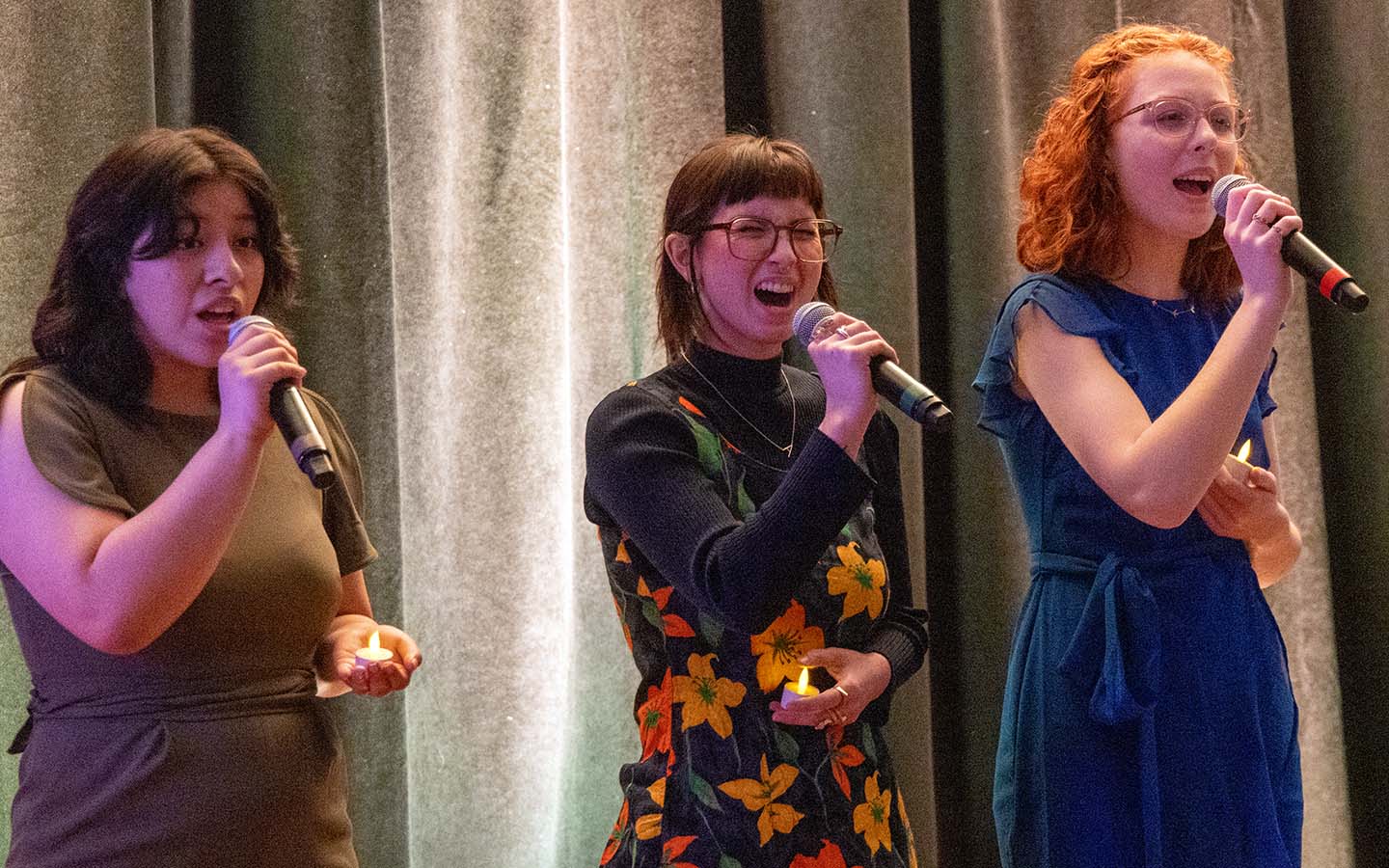 The memorial honored the indelible impact that Dr. Brown left on her students and colleagues. Attendees wrote messages on origami tulips and planted them in a paper field. In another corner, visitors dipped gloved hands into paint and left handprints on a mural. Guests posed on a scooter in front of a field of tulips.
Roosevelt students eagerly stepped up to put together the event. Meryem Ahmed served as producer and Jarod Galanos acted as coordinator. Cassandra Landa served as art director, adorning the space with giant murals and designing a sculpture with 2,000 flowers, all placed by the Roosevelt team. Attendees enjoyed hors d'oeuvres, cocktails and a silent auction.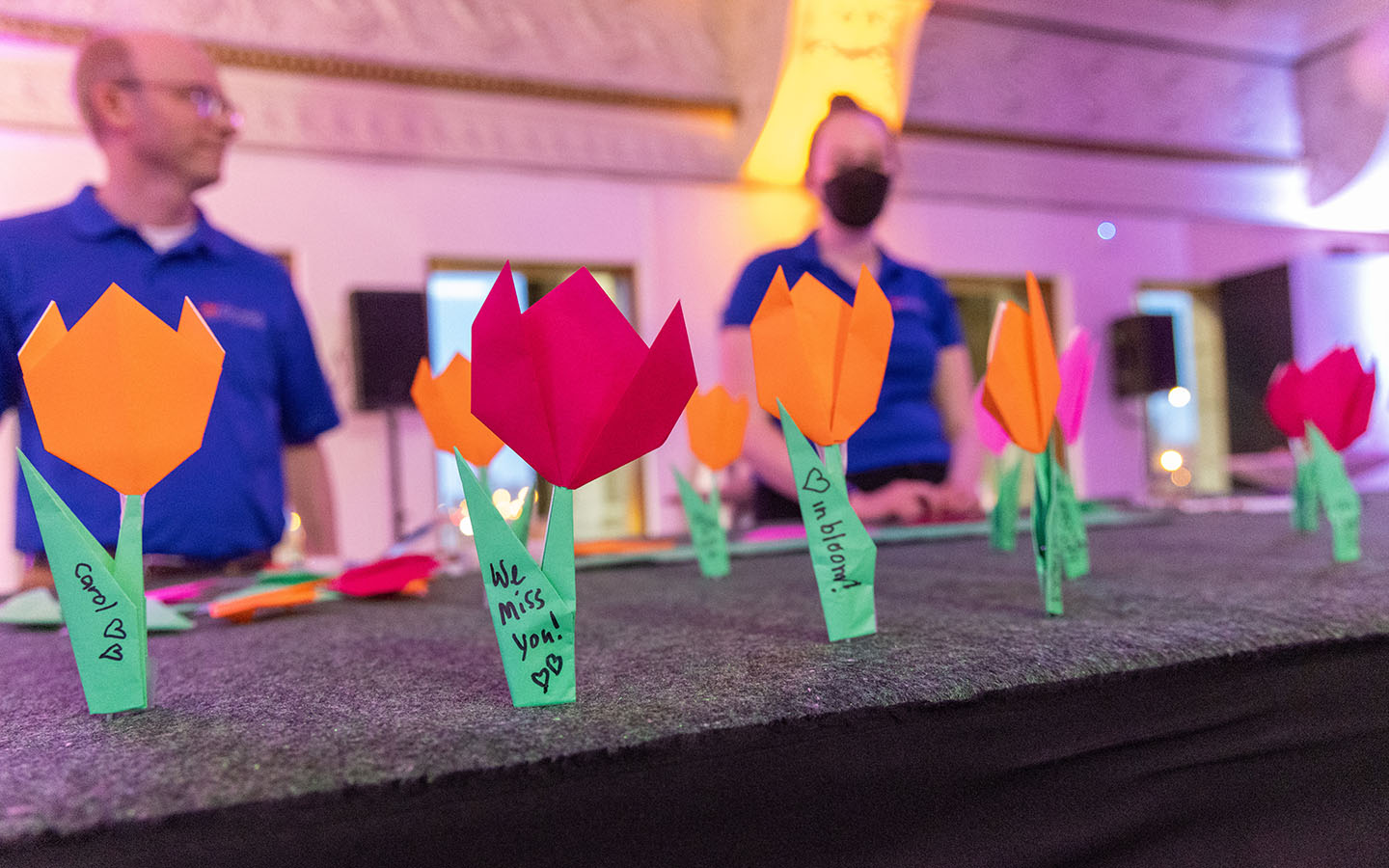 Dr. Brown was a huge supporter of the Marriott Foundation's "Bridges from School to Work," which was also represented at the memorial. In 2017, the Marriott Foundation for People with Disabilities named Dr. Brown leader of the year.
The event launched the Carol Brown Memorial Scholarship, which will support future hospitality and tourism students at the University. Because of its success, Professor Margulis and McCauley hope to host the event every year in Dr. Brown's honor.