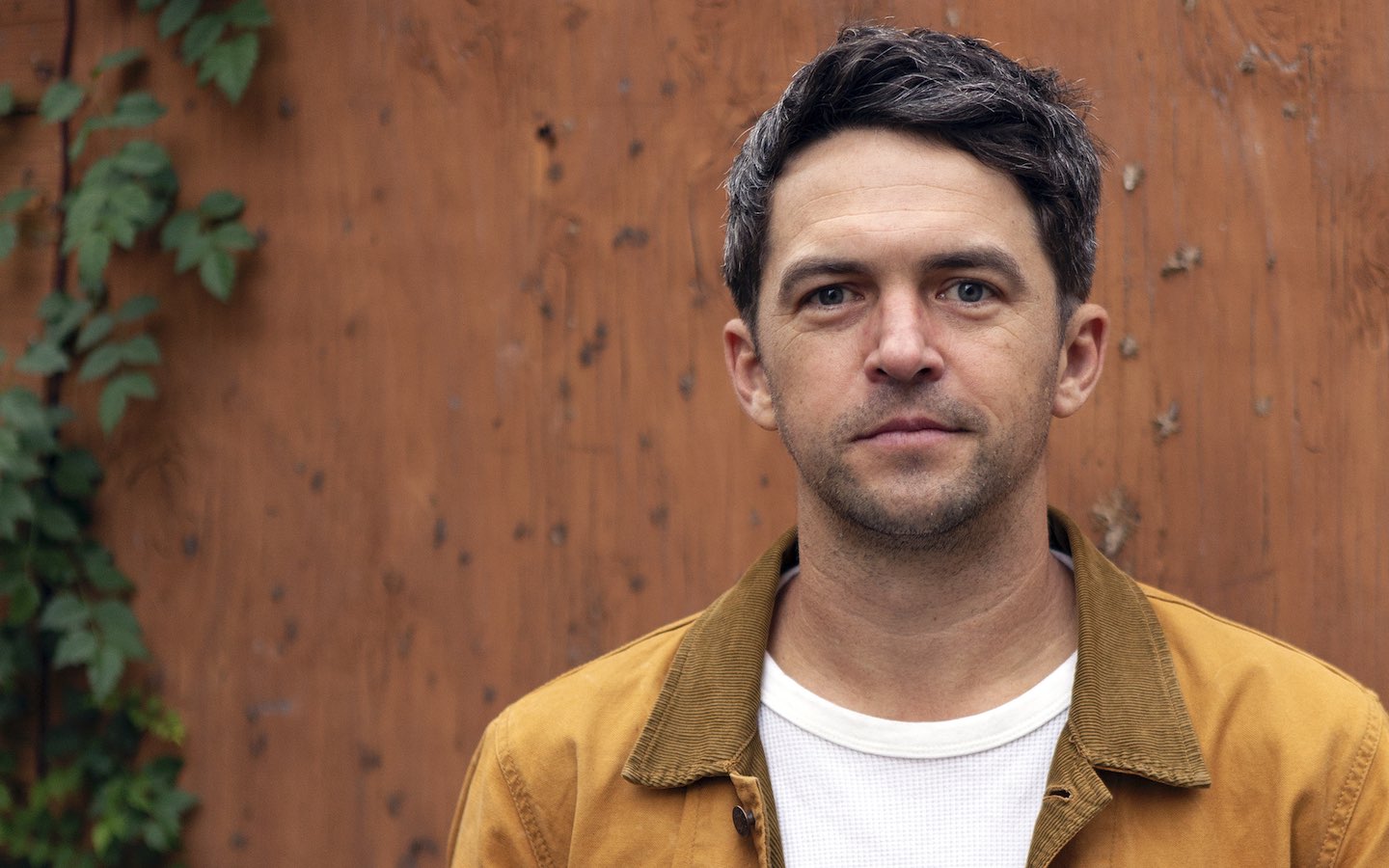 Four decades after the invention of the kickflip, skateboarding has survived as a cultural mainstay. It's become an Olympic sport, a luxury aesthetic and viral free advertising for Ocean Spray.
In his new essay collection, The Most Fun Thing, creative writing professor Kyle Beachy documents a decade of skateboarding, teaching, marriage and aging. Beachy revisits his published work and contributes new pieces about what it means to keep skateboarding at age 40.
In his probing collection, Beachy asks: what does skateboarding have to do with the American condition? With marriage? With writing?
Roosevelt University spoke to Beachy about his new book and the MFA in creative writing program.
The Most Fun Thing: Dispatches From a Skateboarding Life is now available. The memoir was featured in NPR's Top Books of 2021.
What it was like returning to a decade's worth of your writing in The Most Fun Thing?
Well, it's pretty clear that I needed space to ask some questions. For me, the book is a collection of confusions. Over the years I was baffled by a number of things in my life: skateboarding, writing, my marriage, growing old. And it was clear from the beginning that no matter how much I claimed that I was writing individual essays, I was actually working toward a single project.
Both Christian TeBordo and I believe that the most important quality for writers is curiosity.
Here, one of my personal curiosities turned into an obsession, which turned into a whole lot of hours of writing and frustration, and eventually led to a book. I hope that is a stronger argument for students to be curious.
Throughout your book, you track the evolution of skateboarding from counterculture to cultural juggernaut. How do you help creative students navigate their own obsessions and interests?
If you pursue your curiosity with openness, you have no idea where it's going to lead. That's essentially what a liberal arts education is designed to teach. The most important thing for a writer in the 21st century is to harness, indulge and get the most out of their own curiosity.
It's like skateboarding — Skateboarding isn't linear. Skateboarding isn't a competition. Skateboarding is premised on a whole lot of failure and redundancies and iterations of the same question, asked in new and different ways.
You began your career as a fiction writer. How do you see the relationship between fiction and nonfiction? Do memoirists have a greater responsibility to the real-life people they depict?
You know, I learned how to write by being a fiction writer and I learned how to teach by writing a novel. My original love was for writing fiction, but as a teacher, my focus tends to be on where we find the most interesting and fruitful conversation.
The essay as a form is exciting because it allows writers to do so many different things. For a lot of Roosevelt students, poetry and creative nonfiction offer unique permissions to ask the questions that they already sort of have but have maybe never expressed.
I know that having written about my marriage, I found myself facing all sorts of questions about how much to share. How much truth and how much strategic withholding would be the best for the art that I was making while maintaining the sanctity of my relationships?
I certainly will have those conversations this fall with my students. Probably it'll be conversations that we revisit and see if we've changed our minds.
What's it like to be a student in your creative writing classroom?
I believe it's vital to develop new and different ways of reading, because reading itself is a creative act. As readers, Roosevelt students tend to be ahead of other students when it comes to that openness, that sense that there's any number of ways to see.
One of the great things about our MFA program is its size. In a classroom, we can sit down and occupy that place of not knowing and cultivate our curiosity. The classes I teach are part lecture and part seminars where we convene to discuss what we've read and challenge each other to see if what we saw was the only way to see it.
The real beauty of our small program is that anyone who's here and anyone who teaches a Roosevelt MFA class is committed to doing things that you can only do in a small class. Everyone has space and time. Everyone has a voice.
About the MFA Program
Roosevelt's close-knit community of writers allows you the time and attention to develop your craft and challenge your artistic boundaries. Prepare for your life as a writer in Chicago's thriving literary community. Explore the program.