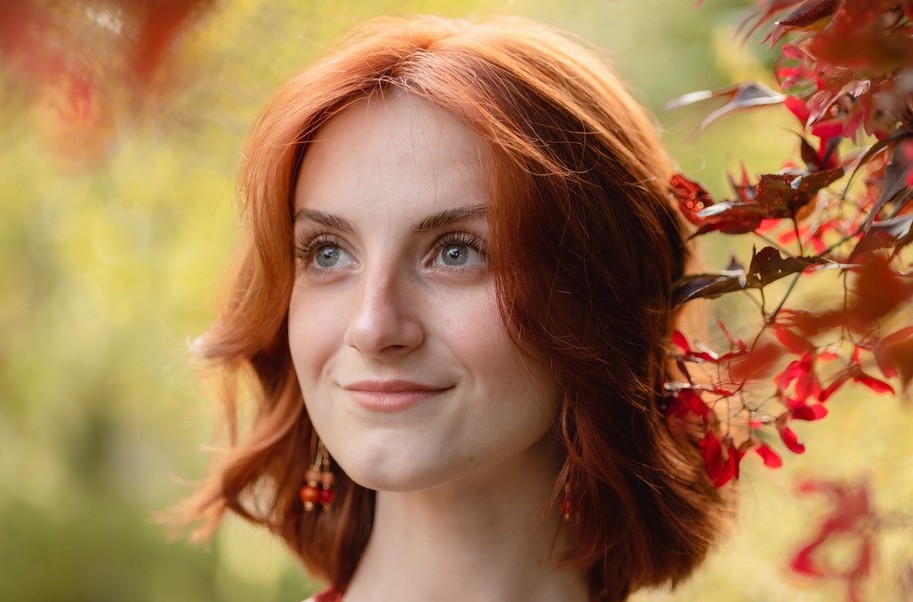 Hailing from Oregon City, Oregon, Annabella Mumma is studying musical theatre at Roosevelt University and is the CCPA Student Council's new president. Under her leadership, Mumma wants the organization to promote diversity in the arts on campus and explore the intersection of performance and social justice in an evolving world. Please read her welcome below:
"From the second my audition began, I knew that I wanted to end up at CCPA. I didn't go into auditions as the most prepared or the most well-rounded candidate. I didn't know what to expect and -- with the exception of reading a few biased internet articles about theatre schools -- I was flying blind. But none of that mattered once I stepped into the room; it did everywhere else, but not here. After months of feeling over-analyzed and critiqued for every sharp note or awkward hand motion, I felt the energy of a place that had an equal interest in who I was. This school makes me proud to be who I am, which is unique when pursuing a field that often wants you to stretch yourself thin and fit into pretty little boxes, easy for casting. That's why CCPA stands out: not because we strive for perfection, but because we strive for growth. But that's not to say that change isn't slow.
"I grew up in Oregon City, Oregon and lived there for 18 years of my life. We pride ourselves on being the 'end of the Oregon Trail,' but it took me a while to realize that this didn't matter as much to those outside of my little city. I had to move to Chicago to realize just how small I was and how all of the things I had spent my entire life working on were of little consequence to anyone outside of my circle. I wasn't my school's theatre and choir kid anymore; I was a lucky recipient of an acceptance letter to a college full of people who were just as remarkable as me. I would be lying if I said that shock didn't bring me down. How do you motivate yourself to improve? But I soon realized that I never really left my high school or Oregon City at all. There were pieces of myself that I left scattered across the halls and in the streets that still meant something to at least a few people. I helped restart our Thespian Troupe, I was a part of my choir going to State every year, and I made an album with my a cappella group. For many people, I am sure that most of what I have done has or will impact them very little. But for some, the teachers and students and general citizens of Oregon City, my effort was worth it. So I ask my peers—the body of CCPA—to look at our college the same way.
"It's unrealistic to say that any change can be obtained instantly, so I'm not going to sit here and say that the CCPA Student Council will fix everything. It won't. This council is a conduit for students to enact change themselves, and it only has as much power as we are willing to give it. But I know that what we are building has the capacity to do a lot of good. Meeting with my fellow Student Council Executives has already provided more than a year's worth of creative and wonderful ideas that we hope will leave this place better than when we arrived. This institution has boundless potential, but potential without hard work is static. I want to give every student the chance to feel the way that I did when I walked through the doors of CCPA for the first time, and I believe that this Student Council can do just that."