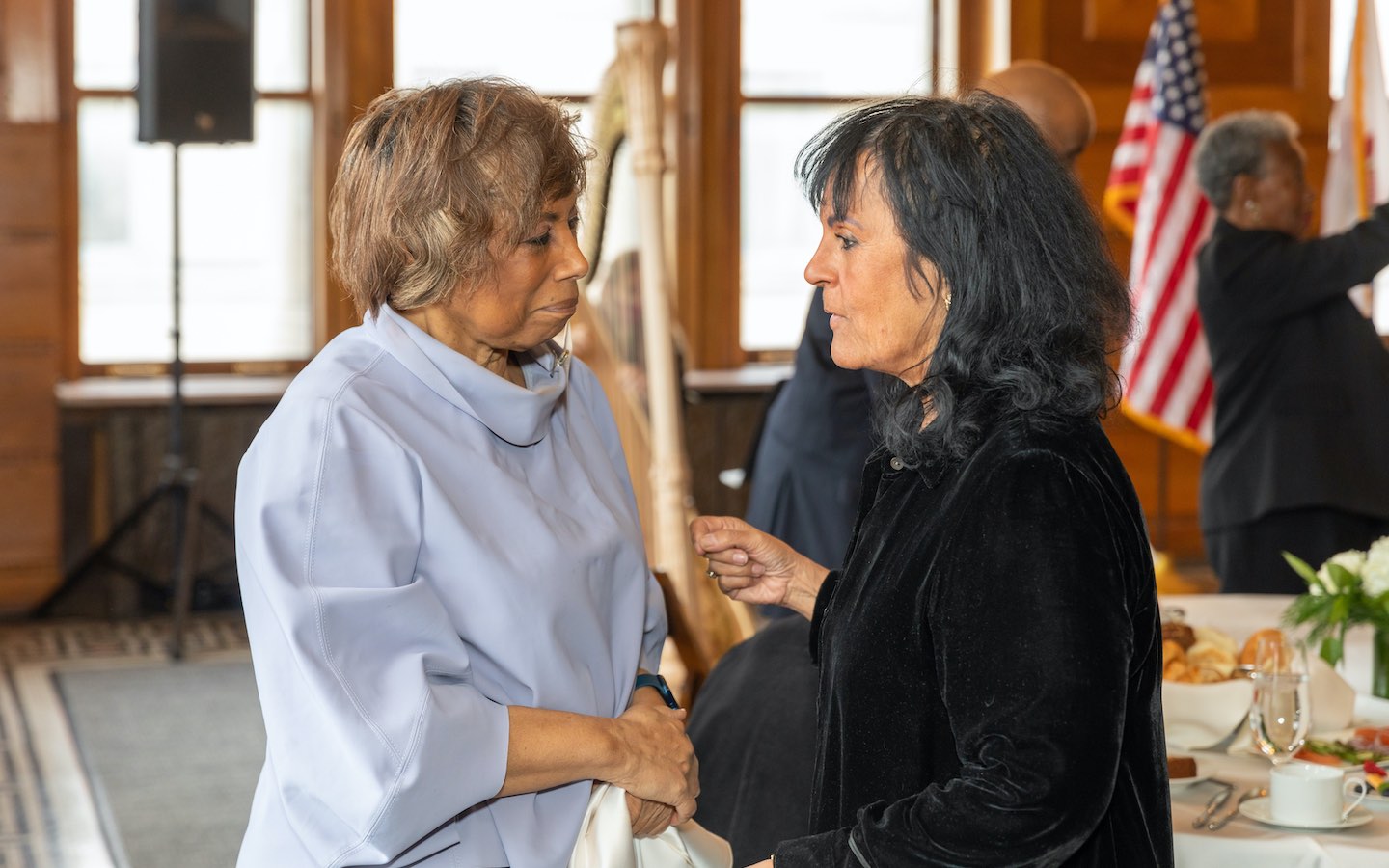 Media pioneer and alum Hermene Hartman (BA'70, MA'74, MPhil '74) will address Roosevelt University graduates at the 2022 Commencement ceremonies.
Hartman is the founder of N'DIGO, Chicago's leading African American magazine, and one of the few African American women in a publishing executive role. She will give the keynote and receive an honorary degree on May 6 in the historic Auditorium Theatre.
In her remarks, Hartman will urge graduates to "look both ways," to remember the past and pursue a more hopeful future. She will reflect on her college experience at Roosevelt, her storied career and her early support for President Barack Obama.
Hartman's career began during the civil rights movement while working for Operation Breadbasket with Rev. Jesse Jackson. She later produced public service programming for WBBM-TV and taught behavioral sciences at the college level. Her move into the publishing industry came after her tenure as vice chancellor of the City Colleges of Chicago, the nation's second-largest community college system.
Hartman founded N'DIGO in 1989. As a writer, Hartman became well known for her publisher's page, which offers insightful social commentary on issues in the African American community. Today N'DIGO covers pop culture, lifestyle, entertainment and political issues. Hartman has also successfully operated The Hartman Group, a full-service public relations firm, since 1977.
Hartman has received many honors for her contributions to the business and African American communities. She holds a bachelor's degree and master's degrees in sociology and education from Roosevelt University. She also earned her MBA at the University of Illinois.
Roosevelt University offers undergraduate, graduate and doctoral programs online and at two campus locations in the Chicago area. Students who attend the University will become socially conscious leaders who thrive in a changing world. Learn more at roosevelt.edu.