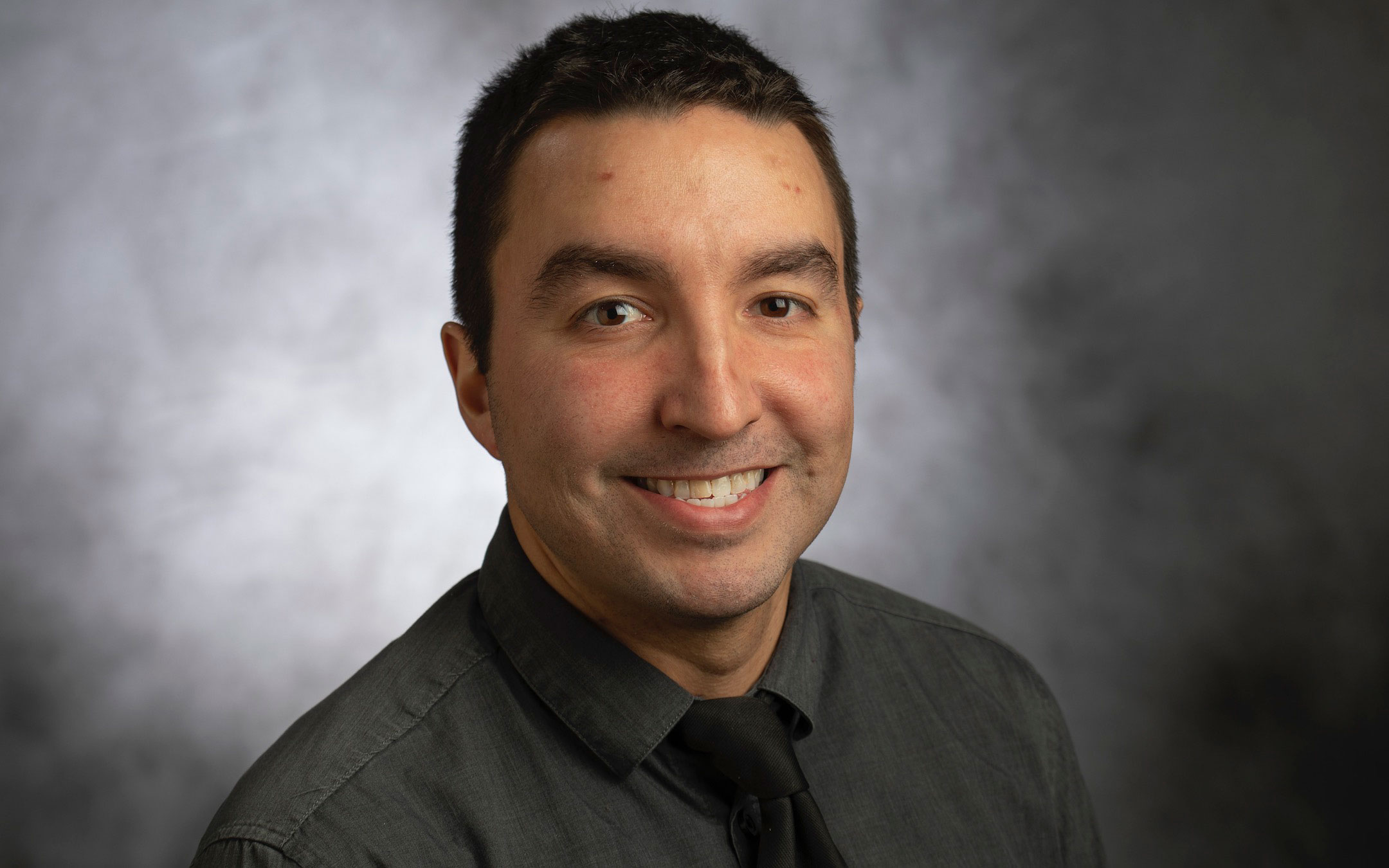 Ricardo Torres (MS Journalism, '11) finished his undergraduate degree in 2009, during an economic recession that devastated newsrooms nationwide. Hoping to buy some time before entering the job market, he applied to graduate programs in journalism and landed at Roosevelt University.
"My journalism degree from Roosevelt gave me a fighting chance to start my career," Ricardo said. "I truly believe that if I did not go to Roosevelt, I might not be in journalism today."
Today Ricardo is an award-winning reporter for the Milwaukee Journal Sentinel. He covers a number of different beats, including the Foxconn project, one of the largest private developments in the country. In 2020, Ricardo won the Roosevelt Young Professionals Award.
BECOMING A REPORTER
In 2009, about 580,000 people lived in Ricardo's hometown of Milwaukee. For his master's degree, Ricardo made the leap to Chicago, a city with a metropolitan population of more than 9.6 million.
As a graduate student in Roosevelt's journalism program, Ricardo snagged "big city" internships that built his portfolio and proved he could succeed as a reporter in a new place. With professor Anne-Marie Cusac, he ran mock interviews that helped him land a competitive internship at the Better Government Association, a nonprofit watchdog.
"In class, Ricardo demonstrated his high potential early on," said Professor Cusac. "He a reporter in love with the transformational potential of good journalism, and of investigative reporting in particular."
Roosevelt's course work gave Ricardo hands-on experience in compassionate storytelling. One of his favorite classes was Charlie Madigan's mayoral election class during Rahm Emanuel's first run. In another semester, Ricardo reported on military recruiters who targeted low-income communities. He conducted sensitive interviews with young people and tracked down sources who weren't always eager to speak on the record.
"Roosevelt will take a chance on you before anyone else does," Ricardo said. "It's a school that will provide you with countless opportunities."
BREAKING LOCAL AND NATIONAL NEWS
It can be hard to land that first job in journalism. As the face of the industry changes, the news cycle keeps getting shorter. According to Ricardo, a big story at 8 a.m. might be overshadowed by noon. By 6 p.m., the story could be stale.
With his knack for finding stories that others overlooked, Ricardo secured his first job after graduation at Milwaukee's Catholic Herald. He also took a part-time role as a producer at Newsradio 620 WTMJ.
At the Herald, Ricardo reported a two-part series called "Immigration Frustration," which covered priests who were struggling with the immigration system. His work took second place for best investigative news writing from the national Catholic Press Association, winning out over much larger outlets.
Ricardo joined The Racine Journal Times, where he first reported on Foxconn's giant manufacturing campus. His supervisors told him that it was one of the biggest stories in the state — and because the story was in their backyard, they had to cover it better than anyone.
As Ricardo's career path took him to bigger and bigger news organizations, he consistently beat out big-name publications for the scoop. Not long before he moved to the Journal Sentinel, Ricardo broke a story on the millions in taxpayer dollars paid to consultants on the Foxconn project.
WHAT'S IT LIKE TO BE A JOURNALIST IN 2020?
Despite the industry's challenges, Ricardo believes there's been no better time to be a reporter.
"It's easier to get in contact with sources and find stories than ever before," he said. "It's easier to connect with editors and readers from across the country, and even the world."
Ricardo remains committed to telling social-justice stories, covering the environmental impact of the Foxconn site and problems in the foster-care system. During the pandemic, he's reported on the racist backlash against Milwaukee's Hmong community and Foxconn's pivot to manufacturing masks.
In 2020, Ricardo won the Racine Interfaith Coalition's "Outstanding Community Service Award" for his reporting. While the Roosevelt alum has won many other prominent awards, Professor Cusac thinks that this accomplishment is one of his most meaningful.
"This award tells me that those who gave the award understand what the best journalism can do — make a community more equitable, more fair, more healthy, more democratic and more free," said Professor Cusac. "They could see that Ricardo Torres is the kind of journalist who seeks to leave behind a better world."