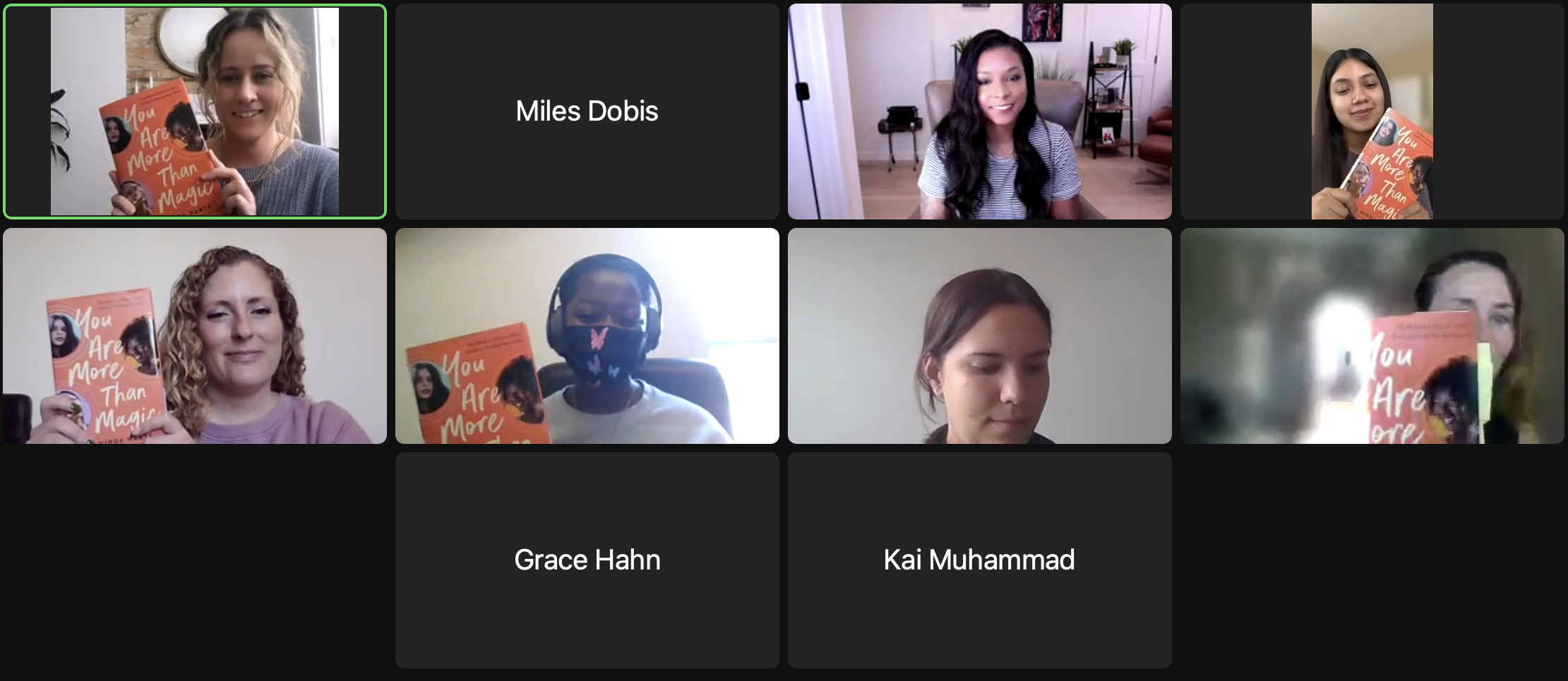 Acclaimed author Minda Harts was a recent guest of the Joan Deutsch Herczeg Women Leaders Scholarship Program to discuss her latest book: You Are More Than Magic. Aimed at young women of color, the book offers readers advice on how to develop a voice and claim space in both school and the professional world. Harts is the founder and CEO of the Memo, LLC, which helps women of color advocate for workplace equity and advancement, and she is the author of several books that encourage young women to find their personal and professional voice.
The speaker and thought-leader led an engaging discussion that touched on issues such as equity in the workplace, creating a support system and the importance of clean communication when developing an action plan. Harts touched on the need to for young women to vocalize both concerns and positive messages to define themselves as professionals.
"I think it's important to lean into self-advocacy at a young age, we need to sometimes redefine what that looks like. Advocating for yourself isn't bragging, but people won't be able to show up for you or help you if you don't tell them. Even if you're not good at it, it can be accomplished little by little, with small acts of courage. If I didn't advocate for myself, I definitely wouldn't be in this room right now."
Harts also emphasized the need for a strong support system, or "squad" during an early career.
You definitely need a squad, because success is not a solo sport. I did not become a bestselling author of three books by myself. There were people who showed up for me, and part of my giving back is for giving young women like yourself space and encouragement to share their own stories. "
The Deutsch Herczeg Scholars are academically driven young women who participate in educational and inspiring opportunities giving them tools and knowledge required to lead in their communities and industry. This event was one of several the scholars participate in throughout the academic year.