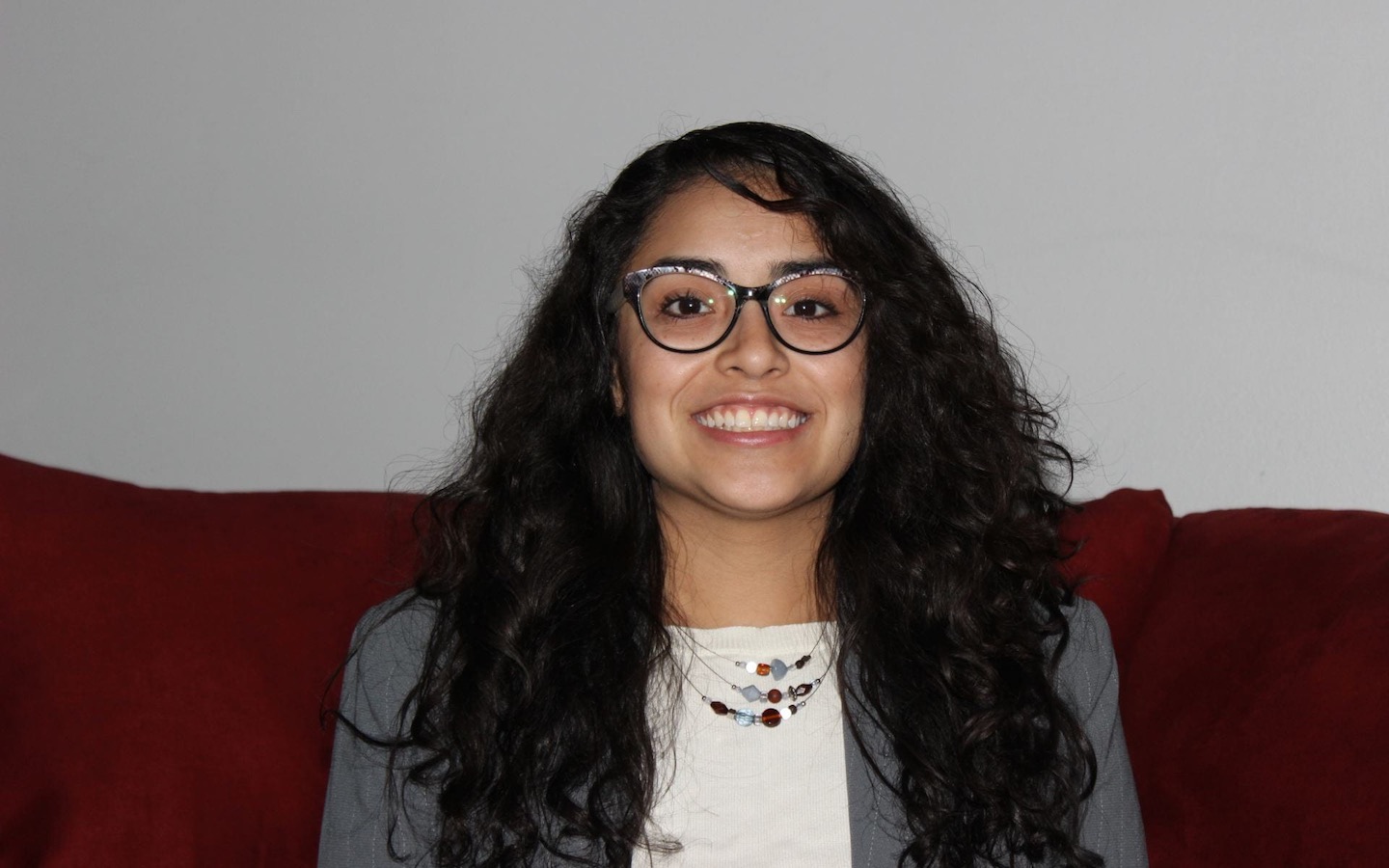 Roosevelt University student Stacy Garcia Flores was named the winner of the 2020 Matthew Freeman Social Justice Award for her social media advocacy and work on behalf of people experiencing homelessness.
As a Latina first-generation college student, Garcia Flores has overcome a series of obstacles that fueled her passion for a career and involvement in social justice. The criminal justice major was honored for her use of social media platforms to encourage voting and speak out about politics, injustice in the judiciary system and women's rights. Through the Habitat for Humanity Homeownership Committee, she has also supported people experiencing homeless and helped address food insecurity.
"If you meet Stacy, you will have no doubt that she lives what she believes," said Dr. Peggy Valdes, director of Roosevelt's McNair Scholars program. "Supporting her is a great investment in all our futures as she has a strong sense of social justice and is fearless in speaking truth to power."
The award honors the legacy of Matthew Freeman, a late Roosevelt student committed to true justice, equity and fairness. Each year, the Mansfield Institute for Social Justice and Transformation grants the award to a Roosevelt student that best exemplifies Freeman's dedication and values. Previous award recipients have gone on to become Soros Justice Fellows, community organizers and international advocates.
After graduation, Garcia Flores plans to pursue a dual JD/PhD degree to become an expert in immigration law. She hopes to study how recent anti-immigrant rhetoric has led to policies that target specific immigrant groups. She says that she is "honored to be selected as a recipient of the Matthew Freeman Social Justice Award and will continue to be an advocate for social justice."
Garcia Flores will be honored with a framed certificate and a check for $500. The Mansfield Institute will recognize Garcia Flores at the rescheduled Matthew Freeman Lecture, which has been postponed due to COVID-19.