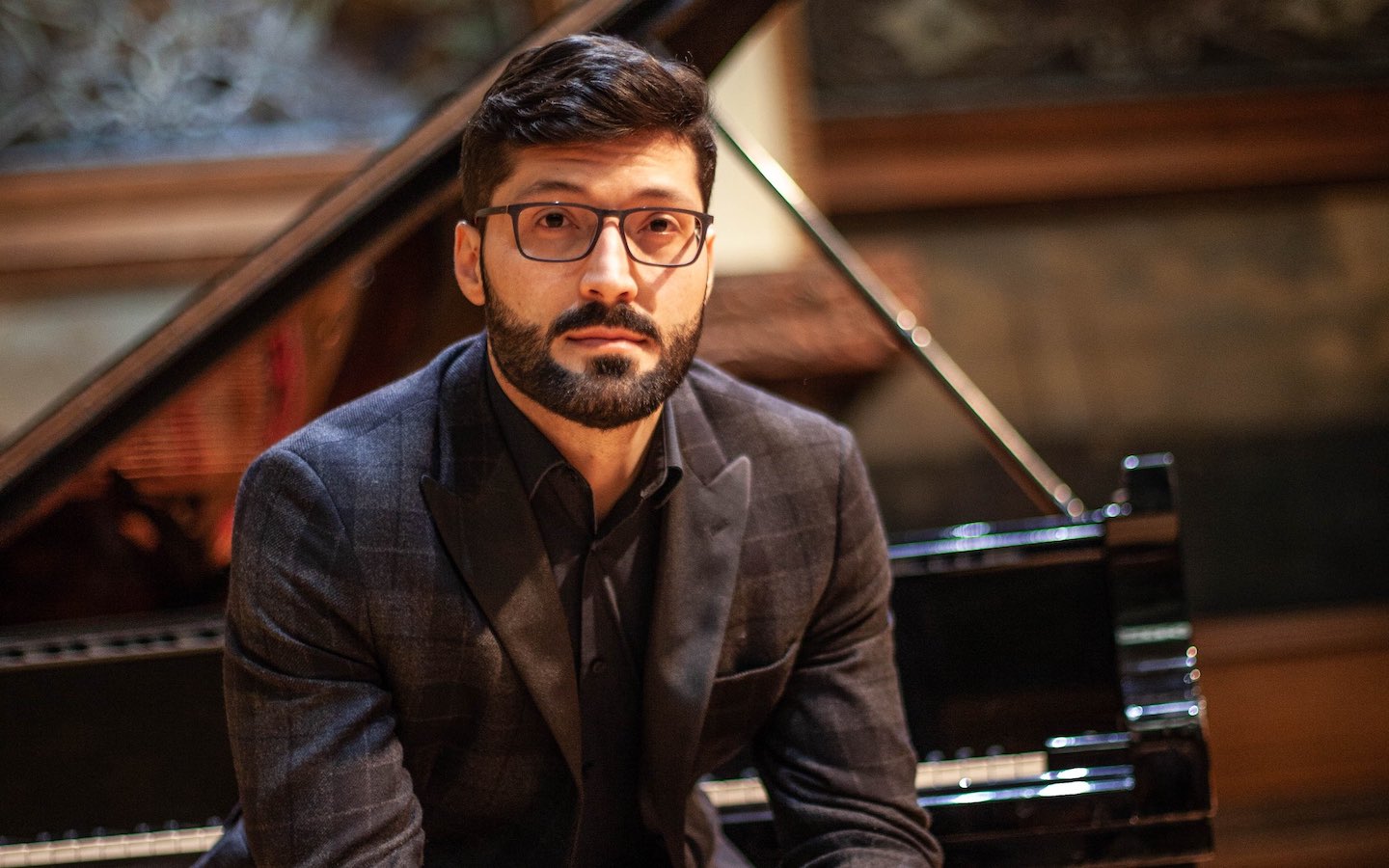 Acclaimed pianist and Roosevelt alumnus Élider DiPaula is honored to join the Chicago College for Performing Arts Advisory Board. DiPaula earned an Artist Diploma in Piano Performance at CCPA in 2018 and currently serves as the executive and artistic director of Project 88 Music Academy. Based in the Chicago suburb of Berwyn, the organization offers classes and performance series that promote classical music in the wider community. His welcoming remarks are below:
"As an alum of Roosevelt University, I am very honored to join and preside over the Chicago College for Performing Arts Advisory Board. My personal goals and aspirations are aligned with the mission of social justice at my alma mater.
"In 2018, when I founded Project 88 Music Academy, my mission was to offer high-quality music education, performance experience and a concert series that serves as a modeling system to a new generation of students. I gathered through my years in higher education in different countries that the cracks in the foundation of music education institutions are systemic. It is privileged and inaccessible for so many students with immense amounts of unnurtured talent and potential. At Project 88 Music Academy, we instill inspiration to become a complete artist—not just an instrumentalist. We believe that music is more than just an organization of sounds. Rather, it's the vehicle to transcribe our life experiences and share them with others that resonate on that same frequency.
"When I was appointed the Chair of the Advisory Board, I was very surprised and honored. I was filled with hopes that my mission started at Project 88 Music Academy could corroborate improvements in the higher education system as well, and that my experiences can resonate with the faculty, staff and especially the students of CCPA.
"The advisory board is represented by many CCPA alumni. It's an incredible cohort of successful professionals who help support both current and future programs at Roosevelt. The advisory board is committed to providing the students with more opportunities by mentoring, preparing and sharing our experiences on how we learned to thrive in the professional world. We want to enhance our fundraising efforts to make CCPA more accessible, diverse and equitable for our students and to improve the facility and integration of all three conservatories.
"I am very proud to be part of The Chicago College of Performing Arts, both as an alum and the chair of the Advisory Board. I welcome you to join us in supporting this moment of growth and change at CCPA."