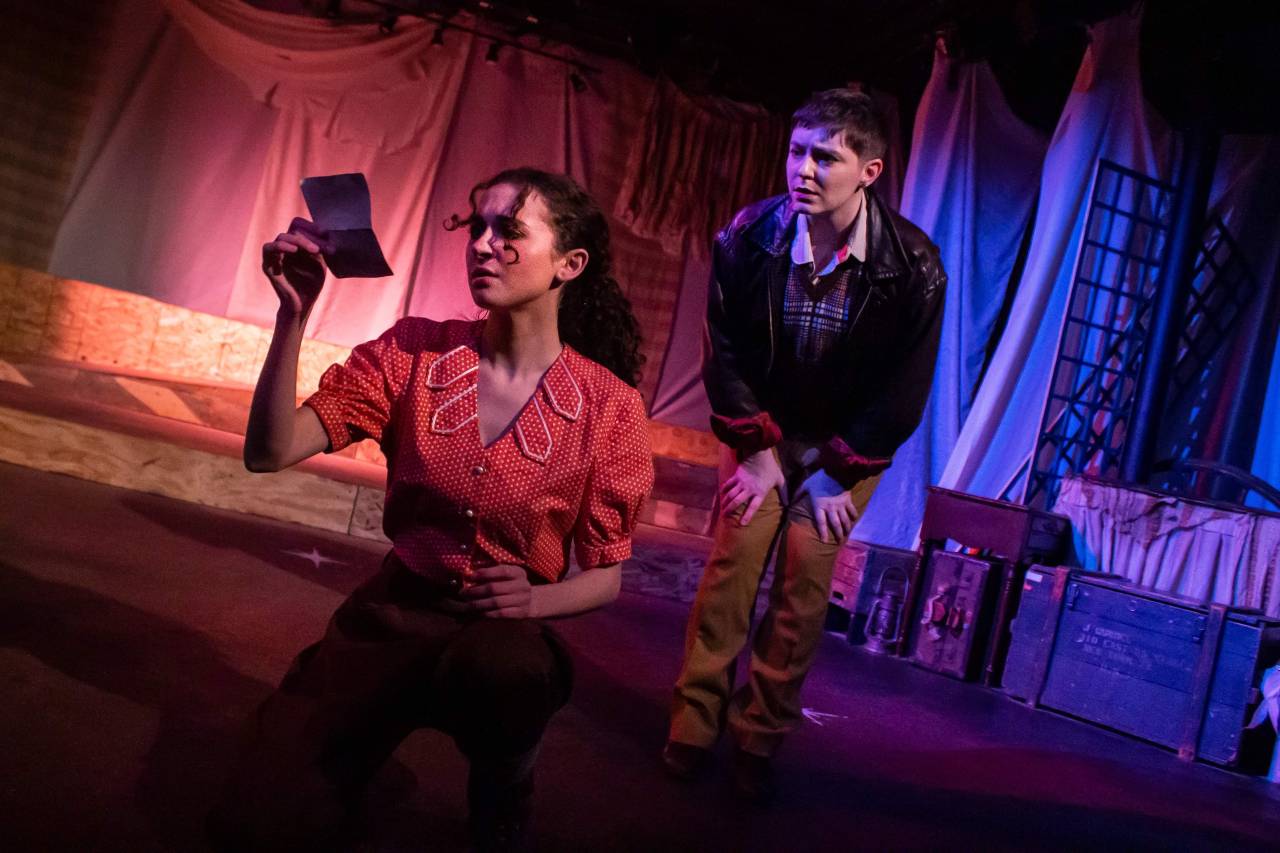 Four CCPA alumni and former students are involved in an original musical that will make its world premiere this February at the Den Theatre in Chicago's Wicker Park neighborhood. Produced by the Imposters Theatre Company, Miranda: A War-Torn Fable is a surrealist, action-packed story inspired by The Wizard of Oz and Alice in Wonderland.
Dominick Alesia (the work's playwright, librettist and musical director) was inspired by a portrait from German Expressionist painter Emil Nolde during a visit to the Art Institute of Chicago. Titled Red-Haired Girl, the painting uses extreme yellows and greens to depict a young woman with black eyes. Alesia was immediately inspired. "It was unnerving and a little shocking," he says. "And she immediately struck me as a main character. My earlier works with Roosevelt and later Imposters Theatre tended to take place in one location or were song cycles, and the idea of a main character for a more expansive narrative was appealing to me."
Miranda's plot follows a girl named Amelia during the aftermath of a terrible, World War II-scale conflict. After discovering evidence of an older sister named Miranda in a photograph—and enduring warnings from her parents that she likely died in the war—Amelia sets off to find the sister she never knew. The rest of the story follows Amelia through the war-torn countryside as she encounters a series of bizarre characters and musical numbers. Alesia was principally inspired by Grimm's Fairy Tales and other stories of precocious youth in a fantasy setting.
"I wanted to combine children's theatre and German folk tale elements with an unspecified 1940s aesthetic and this timeless story that constantly repeats of a young girl in a fantastical space," says Alesia.
The show features the acting talents of Kayla Higbee ('18) as Miranda, Anna Roemer ('18) as Felix and Sam Martin ('20) as Second Soldier, and the production will run from February 17-March 4.
The discount code for Roosevelt students, staff and alumni will be ROOSEVELT for $8 off one general admission ticket ($20 down to $12). Tickets can be purchased here.