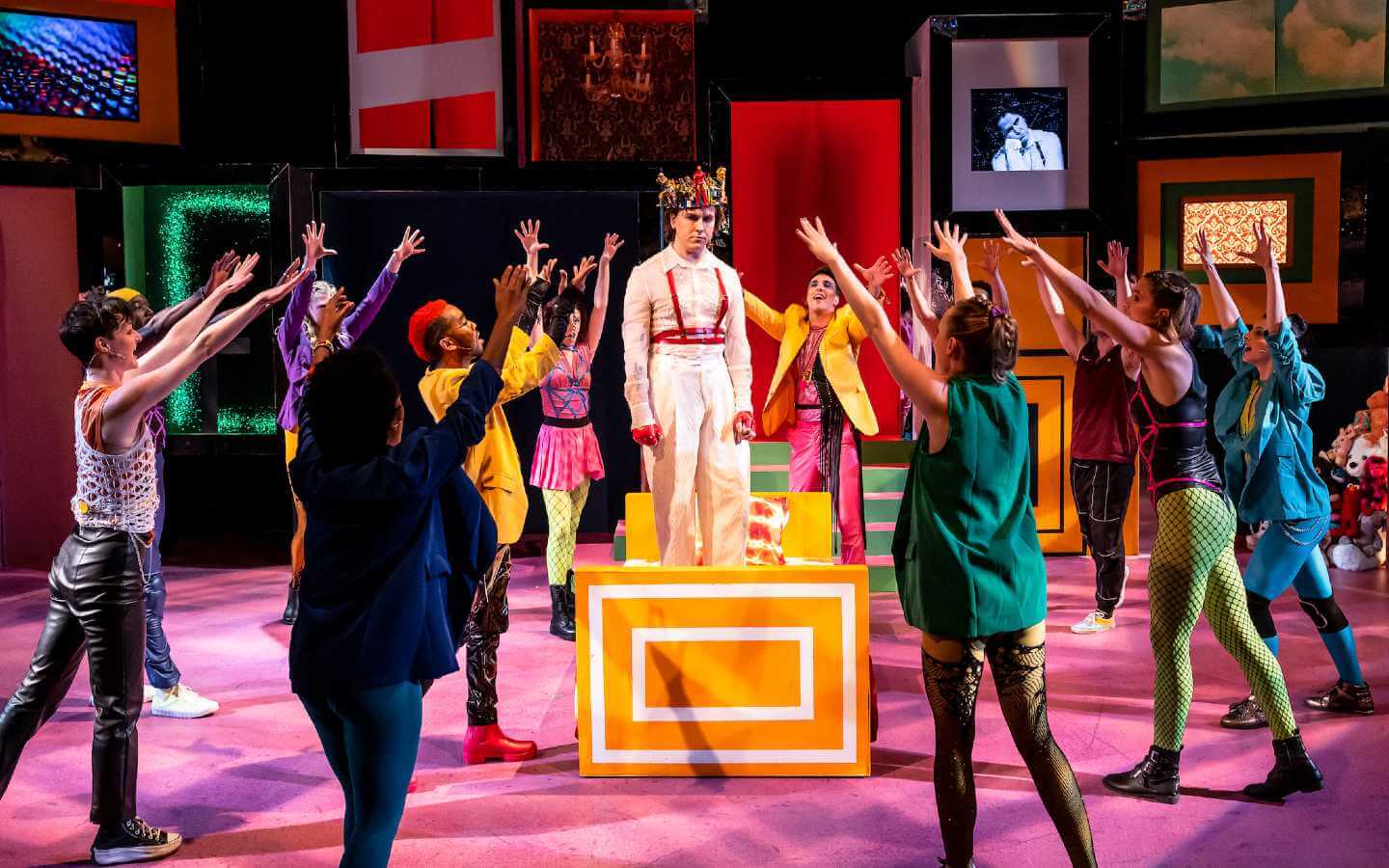 Four CCPA alumni—Jenny Couch, Ciara Hickey, Katie Kotila and Lacey Jack—are ensemble members in an innovative new staging of the musical Pippin at North Shore Center for the Performing Arts in Skokie. Produced by Music Theater Works, the show takes a 90s nostalgic spin on the classic musical. The performance, which runs through June 25, make allusions to the original Bob Fosse choreography, but emphasizes production design elements of the Tony-winning 2013 revival and a more modern approach to its dance sequences.
"Our approach comes from two incredible choreographers from modern dance companies in Chicago," says ensemble member and CCPA alumna Katie Kotila. "Instead of Fosse—which tends to be very stylized and focused on small, detailed movements—we brought a more grounded sense to the dancing and more contemporary moves from hip-hop that are a little more approachable to the audience.
Written by Stephen Schwartz and originally debuting on Broadway in 1972, Pippin follows the titular young prince as he tries to define himself by enlisting in a bloody battle, entering licentious and lusty sexual entanglements, and attempting savvy political maneuvers before realizing the value of home and community. The musical themes include, coming-of-age, the rites of passage, and the lack of role models and guidelines for the young adults.
"I love that it's so interpretive, that anyone and can draw personal meaning from it," says Hickey, who considers Pippin their favorite musical and one would like to perform the title role. "For me, it tends to show how the search to be extraordinary and special just alienates you from the community and the people you love the most, and how the community can heal from that."
Visit Music Theater Works for performance times and ticket information.