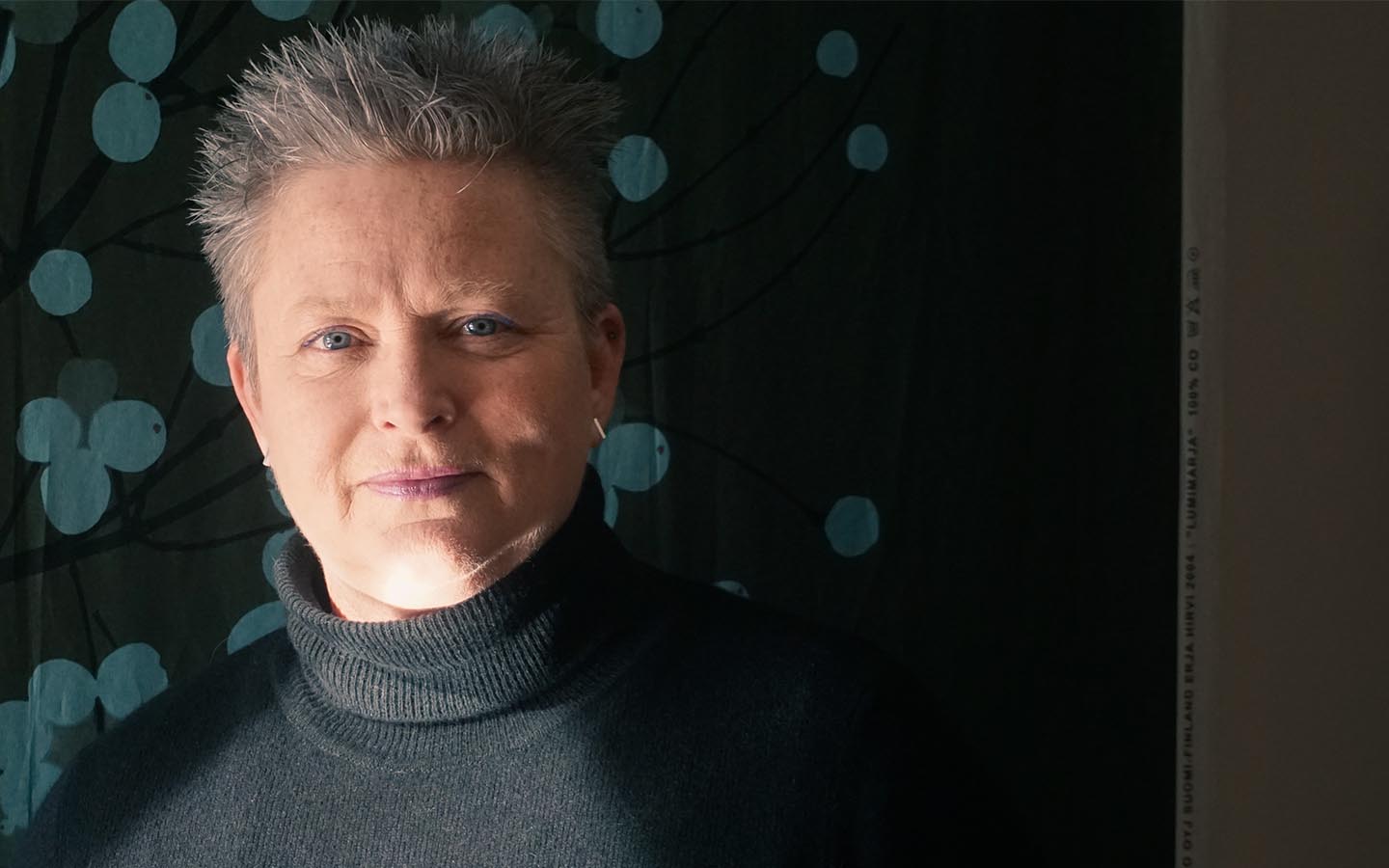 Roosevelt University's Jane Lanier boasts a star-studded career that includes a Tony Award nomination, leading-lady roles on Broadway, stage and film, as well as significant accomplishments as both a choreographer and director.
Lanier now leads the musical theatre - dance concentration program at the Chicago College of Performing Arts (CCPA). She talked about her life as a performer, choreographer, teacher and director at the Theatre Conservatory. 
Q:  What was your earliest experience with performing arts? 
A:  I grew up in Fort Wayne, Indiana, and started there with a ballet company at 12 years of age. It was there that I first found my love of dance. I went into musical theatre at 17, did my first pre-Broadway tour at 19, and my first Broadway show at 21. I still go back to Fort Wayne in the summer to teach at the Ft. Wayne Ballet, which is now a professional ballet company. In fact, I choreographed an original piece in 2016 for the company's 60th anniversary.
Q:  How did you get your start performing professionally?
A: I graduated early from high school, and got a job singing and dancing on Caribbean cruise ships. After getting a union card at 18, I went to New York for a visit and landed a part with the ensemble for the pre-Broadway show Colette, starring Diana Rigg. It was scary, exciting and incredible. New York, from that point, became my home.  I ended up doing a national tour of Sugar Babies with Ann Miller and Mickey Rooney, and then landed a part with the Broadway show On Your Toes.  I was 21 at the time.
Q:  What are some of the highlights of your Broadway experience and career?
A: I had roles in six Broadway shows including a revival of Sweet Charity at age 22, where I had the incredible opportunity to work with Bob Fosse. I did the Broadway show Jerome Robbins' Broadway with another icon of the musical theatre world, director and choreographer Jerome Robbins, and was nominated for a Tony Award for my performance as best supporting actress in a musical in 1989. In 2009, I went back to Broadway, but sat on the other side of the table as the associate choreographer for the Broadway revival of Guys and Dolls.
Q:  How did your career progress from there?
A: I left Broadway in 1992 and moved to Los Angeles. I became a mother of two boys while doing some TV, film and off-Broadway theatre, but retired from dancing. I never thought I would open another show on Broadway in my life. Then I got a call to audition for Fosse. I was 35 and it was quite a gift. My lead performance in the show earned me a Drama Desk nomination. 
Q:  What made you decide to teach?
A: All my life I've been able to do what I love, which is to sing, dance and act. In essence, I was a triple threat. To teach and to be able to pass that down to the next generation of performers is important to me. I never thought I would say this, but I love teaching! It is a rewarding second career and great opportunity for me to pay it forward to Roosevelt theatre students who have the passion, drive, discipline and talent that it takes to become professionals. 
Q: What has been your involvement with Chicago theatre?
A: I choreographed Chicago, which opened last spring at the Drury Lane in Oak Brook Terrace, using the Fosse style, but creating my own choreography. The show received nine Jeff Award nominations, including one for me for best choreography. I also will be choreographing Mamma Mia, which opens at Drury Lane in January 2019. In addition, I've also done choreography at Porch Light Music Theatre in Chicago where eight of our students did a staged reading and performed with professionals last spring in Michael Weber's Little Me. Six Roosevelt students and I will be returning to the Porch Light in May to be part of the upcoming production of Do, Re, Mi. 
Updated May 10, 2021.