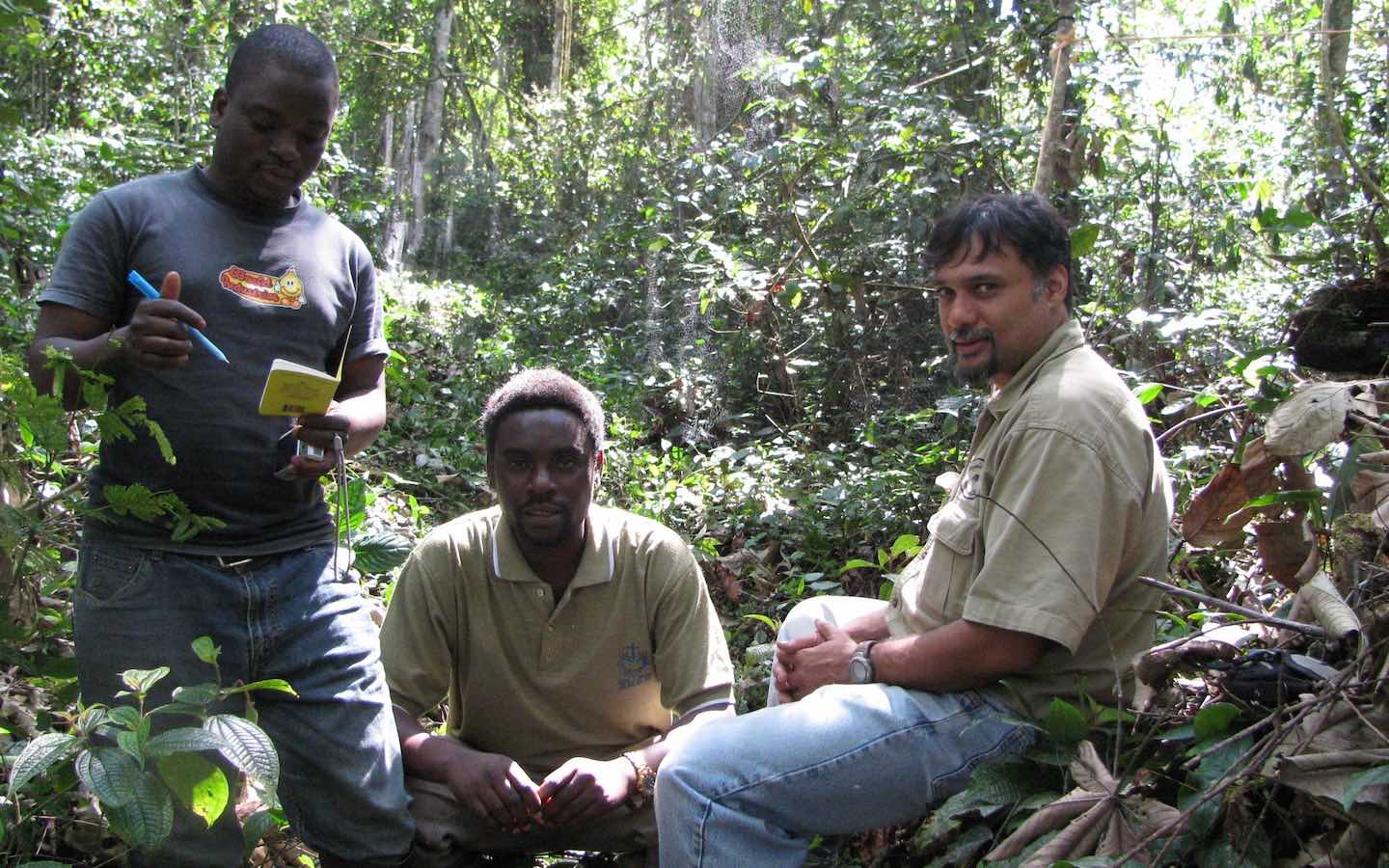 Professor Norbert Cordeiro was elected president of the Association for Tropical Biology and Conservation (ATBC), a scientific organization with around 1,000 members from 70 countries.
The diverse global group includes students, researchers, educators and conservation practitioners. The international body promotes research, collaboration and communication about the world's tropical ecosystems.
Dr. Cordeiro is a professor of biology at Roosevelt University. He teaches courses on organismic biology, ecology and evolution.
"We are thrilled to see Dr. Cordeiro's many accomplishments and lifelong commitment to conservation acknowledged and honored by his election as president of ATBC," said Dr. Kelly Wentz-Hunter, co-dean of the College of Science, Health and Pharmacy.
As president, Dr. Cordeiro will offer his expertise to help grow the society and apply science to conservation policy and action. His one-year term begins in 2023.
Dr. Cordeiro is a research associate at the Field Museum. He has conducted research in the Eastern Arc Mountains of Tanzania since 1990. He recently received a Carnegie African Diaspora Fellowship to collaborate with plant ecologist Dr. Henry Ndangalasi at the University of Dar es Salaam, Tanzania.
Dr. Cordeiro leads a biannual travel-abroad course in Tanzania that exposes Roosevelt students to rainforest conservation and immerses them in the culture of the Maasai people.
About the Biology Major
The BA or BS degree in biology is the launchpad for a wide array of careers in health care, organismal biology, industry and science education. Biology majors work closely with experienced faculty members in small, supportive classes and explore the connections between science and society. Learn more about the program.