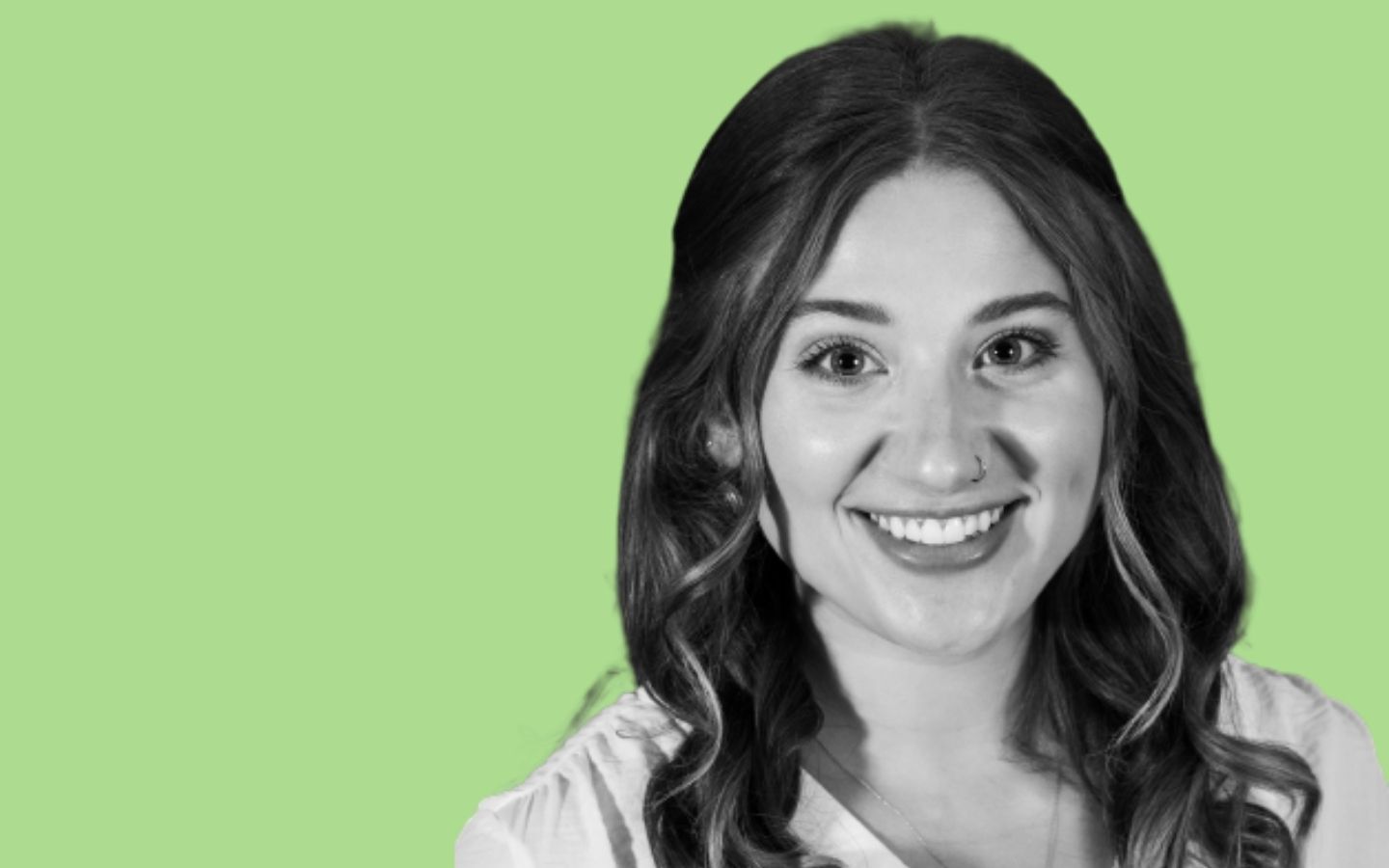 With the support of professional mentors, Roosevelt University students can expand their networks, sharpen their professional skills — and, in Alison Elzinga's case, land a dream job they never even dreamed of.
Elzinga earned her first bachelor's degree in international relations from Ohio State University and came to Roosevelt for the fully online program in sustainability studies. She knew she wanted to work in sustainability, but she also wanted to explore all of her options.
"I knew that the post-grad life was coming right around the corner," she said. "I had a lot of questions about navigating the job search, updating resumes, making connections and networking."
Join the Professional Mentoring Program to expand your network and sharpen your skills.
MeEting Her Mentor
The Professional Mentoring Program matched her with Derek Elefson, a strategic account manager at ADM. Elefson had earned his master's in international business from Roosevelt. The two bonded over that shared interest.
"Students should absolutely do the Professional Mentoring Program," she said. "When you're starting off in college, the job search can seem so far away. It's invaluable to have someone to guide you and be a support system."
The two started with career soft skills: interviews, resumes, the basics of getting started in the professional world. When Elzinga felt prepared, her mentor introduced her to professionals he knew in the field. She lined up a few informational interviews at Elefson's company, ADM, including the director of global sustainability programs.
As summer approached, Elefson encouraged Elzinga to reach out to ask about potential internship roles and programs. He put in a recommendation for her at ADM. After graduation, Elzinga got the internship.
"The mentoring program was the best thing I could have done in my college career," she said. "The program gives you a direct line of contact with someone who's rooting for you, who's on your team and knows the context of the questions that you're asking."
A Foot in the Door
The Archer-Daniels-Midland Company, or ADM, is a Fortune 100 corporation that touches most of what we eat and drink. The company takes natural products and manufactures ingredients and flavors for foods, beverages and supplements.
Alison had interned for nonprofits, but she was brand-new to a corporate workplace. She and Elefson talked through everything from business jargon to salary negotiation. He promised to remain a resource for her after she found a full-time role.
"I had no idea how to navigate corporate roles," she said. "Derek was a guiding light."
As an intern, Elzinga got a birds-eye view of the department and worked on projects across teams. She sat down face-to-face with farmers and heard their perspectives on climate change.
Recently, Elzinga landed her dream full-time role on the sustainability team at ADM. She manages and monitors global human rights risks throughout the company's supply chain. The job is the perfect fusion of her interests.
"I never pictured myself getting a job in corporate sustainability, but after meeting people in that area, I realized that a lot of people care about the same things I care about," she said. "It was cool to see how passionate people were."
Elzinga had the drive and the skills to land the role, but her mentor was there to help her get her foot in the door.
"I've gotten to meet so many people and work with people from all over the world, which is exactly what I wanted to be doing," she said.