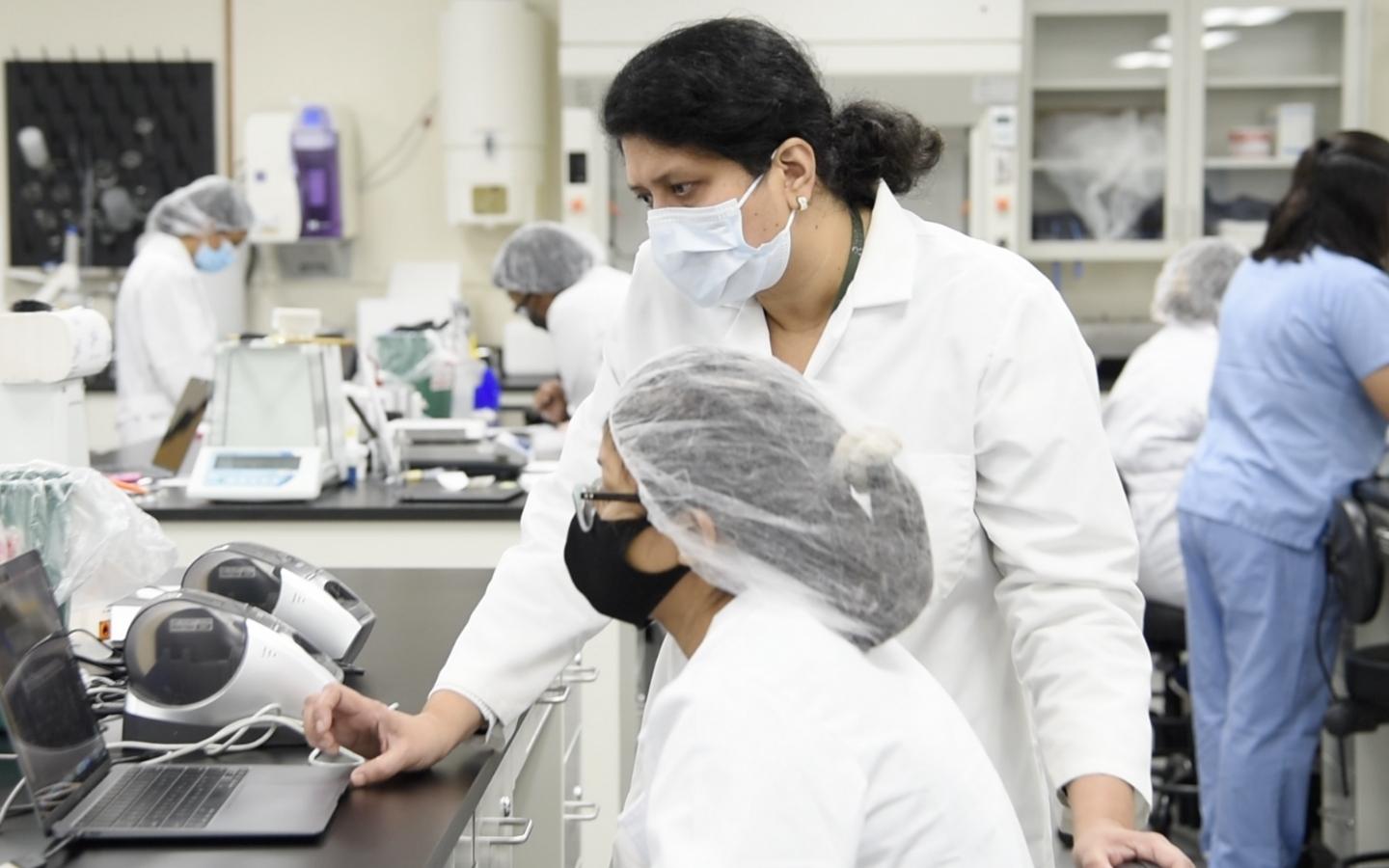 At the end of the residency match process, Roosevelt notched a record 92% PGY1 match rate. Eleven pharmacy graduates will start their first-year postgraduate residencies in 2022.
"Pharmacy residencies are very competitive," said Dr. Jason Alegro, the pharmacy program's director of graduate preparation. "I believe that the strong mentorship bonds built between our dedicated faculty and our determined, residency-bound students have been paramount in the unprecedented success we have had this year."
In 2020, only 43% of all pharmacy graduates across the United States applied to residencies, and of these applicants, about 63% matched with a residency program. 
Roosevelt faculty and staff worked with candidates at every step in the process — mentoring students on research projects, writing letters of support, editing CVs and letters of intent, holding roundtables with alumni and program directors, and planning mock interviews.
Future residents were part of the 57% of the Class of 2022 with jobs lined up before graduation. Recent graduate Ehinose Uduehi was selected for the NACDS Foundation Executive Fellowship. Other newly minted PharmDs found positions in community pharmacies throughout the Chicago area.
Congratulations to the PharmD graduates who matched with PGY1 residencies:
Shams Azzawi, VA Ann Arbor Health Care System, Ann Arbor, MI
Juhi Buch, Mount Sinai Medical Center, Chicago, IL
Emily Heflin, Northwestern Medicine Delnor Hospital, Geneva, IL
Kaitlin Hitt, Advocate Good Samaritan Hospital, Downers Grove, IL
Dionna James-Jones, PIH Health Hospital, Whittier, CA
Kristen Martinez, John H. Stroger, Jr. Hospital Cook County, Chicago, IL
Caleb Navarro, University of Chicago Medical Center, Chicago, IL
Ali Olayan, Children's Hospital of Michigan, Detroit, Michigan
Brittany Scott, NorthShore University HealthSystem – Glenbrook Hospital, Glenview, IL
Faye Tsogas, Amita Health St. Joseph Hospital, Chicago IL
Jessica Young, NorthShore University HealthSystem — Evanston Hospital, Evanston, IL
And congratulations to Najma Ansari, who matched with a PGY2 residency at Karmanos Cancer Center in Detroit.
About the Roosevelt PharmD Program
With a Doctor of Pharmacy from Roosevelt University, you'll be ready to join the healthcare team and promote social justice through patient care.
Study in Schaumburg, Illinois, just outside of Chicago — near nationally renowned hospitals and healthcare systems, community pharmacies and major pharmaceutical companies. In the Roosevelt PharmD program, you can graduate in three years, so you can pursue post-grad training or enter the job market a year earlier than in traditional programs. Learn more.