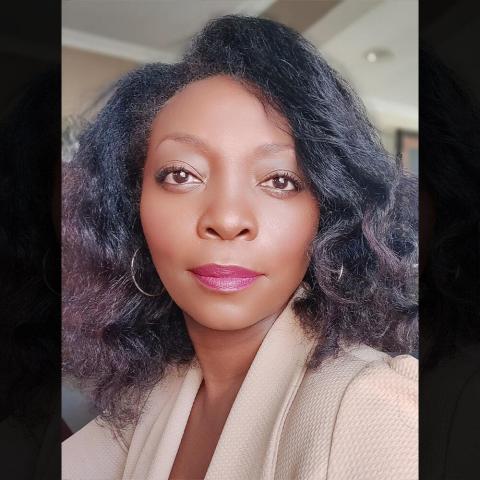 Assistant Teaching Professor of Acting
Chicago College of Performing Arts
» Office of Theatre Conservatory
» Dean's Office CCPA
About Me
I am an award-winning actor of Chicago and regional stages, television and film. Having graced regional stages throughout the country including The Mark Taper Forum and South Coast Rep. where an NAACP Image Award nomination was garnered. I have received several Jeff nominations, BTAA (Black Theatre Alliance Award) and EAA (Excellence in The Arts Award).  I have created many world premiere roles that have gone on to success including Lynn Nottage's Intimate Apparel, the critically acclaimed Native Son, and starred in the World Premiere production of Nambi E. Kelly's Jazz adapted from Toni Morrison's book of the same name at Baltimore Center Stage. In Chicago, my career includes the gracing the stages of The Gift Theatre, Chicago Shakespeare, Northlight, Steppenwolf, Porchlight, Goodman and Congo Square (where I recently directed Lady Day at Emerson's Bar and Grill), and many others. My roles are as diverse as my life ranging from Billy Elliott: The Musical, where I was the first Black woman to play Mrs. Wilkinson to Hannah Jordan in Drowning Crow, Regina Taylor's adaptation of Anton Chekov's The Seagull.
My television experiences include the highly acclaimed Misha Green, Jordan Peele, and J.J Abrams project, Lovecraft Country. Other memorable television work includes co-starring as Marissa Clark, in the CBS fantasy drama Early Edition. Other television work includes recurring and guest star appearances on network series for FOX, NBC, ABC, HBO, Showtime and Lifetime. My film experience extends to appearances at the Cannes Film Festival, American Black Film Festival and Chicago International Film Festival and a multitude of others and award-winning, independent film Blueprint, now streaming on Amazon.
I also served as a judge and acting coach for CPS students in the nationally renowned August Wilson Monologue Competition.  This exciting program allows students from Chicago Public Schools, exposure to the works of theatre, public speaking, and classic artistry through the words of legendary playwright, August Wilson, whose plays are among American Drama Classics. This inspirational event can be seen in the documentary, Giving Voice on NETFLIX.
Central to my performance work is my intense commitment to honesty to the craft, passion for serving the story and helping underrepresented voices to be heard. This is what also motivates me to teach. What I enjoy the most as a university instructor is the diversified student body and giving back, so to speak, in hopes they will be the next generation of theatre artists of this fine craft.
I've directed productions and workshops in university and professionally and always have young Black and Brown actors and actresses interested in the process. While teaching I have had students from all walks of life in my classes and in this world of social media, instant-stardom, I challenge my students to understand and appreciate the resilience and work it truly takes to work in this business-it is not the end result but the journey that makes us who we are. I learn from them as they learn from me. It is an invaluable experience which enriches my professional teaching. I also believe as a working, professional, actor with over 35 years of experience, I have a duty to the next generation, as those who came before me, to blaze trails and prove integrity over fame is always rewarding the long run.