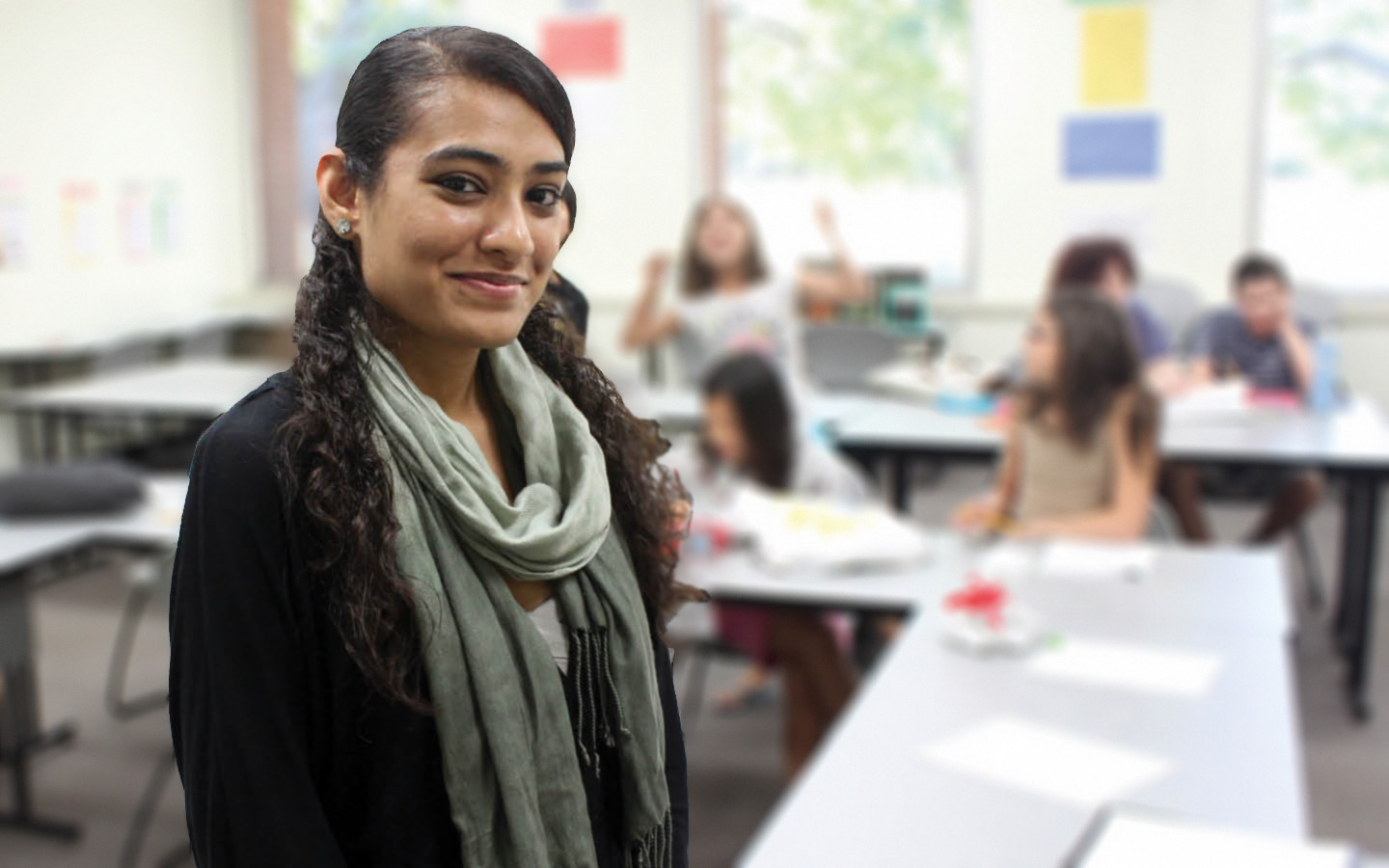 As students across the city head into their final weeks of a school year rocked by the COVID-19 pandemic, a new Roosevelt University program was selected as a finalist for a multi-million-dollar initiative to identify and invest in Chicago's most promising education innovations.
The initiative, the Chicago Design Challenge, aims to accelerate learning recovery and promote well-being in communities disproportionately affected by the pandemic.
As one of eight finalists, the Roosevelt University College of Education will receive a planning grant of up to $50,000 to create the Metropolitan Chicago Tutoring Corps. The innovative pilot program will support and train teacher candidates to tutor Chicago Public Schools children.
With a focus on cultural responsiveness, the tutoring corps will improve K-3 literacy and social and emotional learning skills. The program will also grow the diverse teacher pipeline by providing opportunities for college students outside of education to experience the value of working in schools.
Following successful completion of the planning process, Roosevelt stands to receive a much larger grant to execute the program for the coming school year.
Learn more about the Metropolitan Chicago Tutoring Corps.
"We are so grateful to A Better Chicago for their grant support," said Tom Philion, dean of Roosevelt's College of Education. Philion is co-director of the project with Allison Slade, director of instructional leadership and strategic initiatives for the College of Education. "This funding will provide deep and rich support for learners in the Chicago schools and help us to build innovative pathways to teacher licensure in Illinois."
The challenge is led by A Better Chicago, a venture philanthropy fund focused on supporting Chicago youth from cradle to career. The nonprofit fights poverty by investing in ideas, programs and leaders serving youth from low-income communities.
"With the prolonged disruption to learning as well as the trauma of the pandemic, supporting Chicago students — especially our low-income and Black and Latinx students — will take new approaches and collaboration," said Beth Swanson, CEO of A Better Chicago. "This first round of grants from the Chicago Design Challenge will help students process their trauma, create new mentoring models and accelerate learning, all with innovative pilot programs that meet students where they are."
About Roosevelt University
Roosevelt University is a private nonprofit institution founded in 1945 on the principles of inclusion and social justice. Roosevelt offers undergraduate, graduate and doctoral programs online and at three campus locations in the Chicago area.
In March 2020, the Higher Learning Commission approved the integration of Roosevelt University and Robert Morris University Illinois. Through the Building a Stronger University strategic plan, the new Roosevelt will be nationally recognized as a catalyst for students from all walks of life to receive transformational learning experiences. Students who attend the expanded University will become socially conscious citizens who thrive in a diverse and changing world. Learn more at roosevelt.edu.
About A Better Chicago
A Better Chicago is fighting poverty by leveraging the collective power of Chicagoans who want to make our city more equitable for everyone. The nonprofit raises funds through public donations and direct those resources to support low-income, underserved communities. A Better Chicago finds high-potential, high-impact programs and leaders that serve young people from cradle to career. Then, the organization invests both dollars and strategic support to empower organizations to grow and make an even greater impact. Giving young people the tools they need to thrive — steady access to essential needs, holistic social-emotional supports, a world-class education, a family-sustaining wage — can lead to breaking the cycle of poverty for this generation and generations to come.
Since 2010, A Better Chicago has raised more than $55 million, invested in dozens of nonprofit organizations and supported over 100 capacity-building projects — ranging from strategic planning to leadership development—to strengthen the organizational capacity of our grantees. In total, the organization's portfolio serves over 37,000 youth annually in the Chicago area. Learn more at abetterchicago.org.