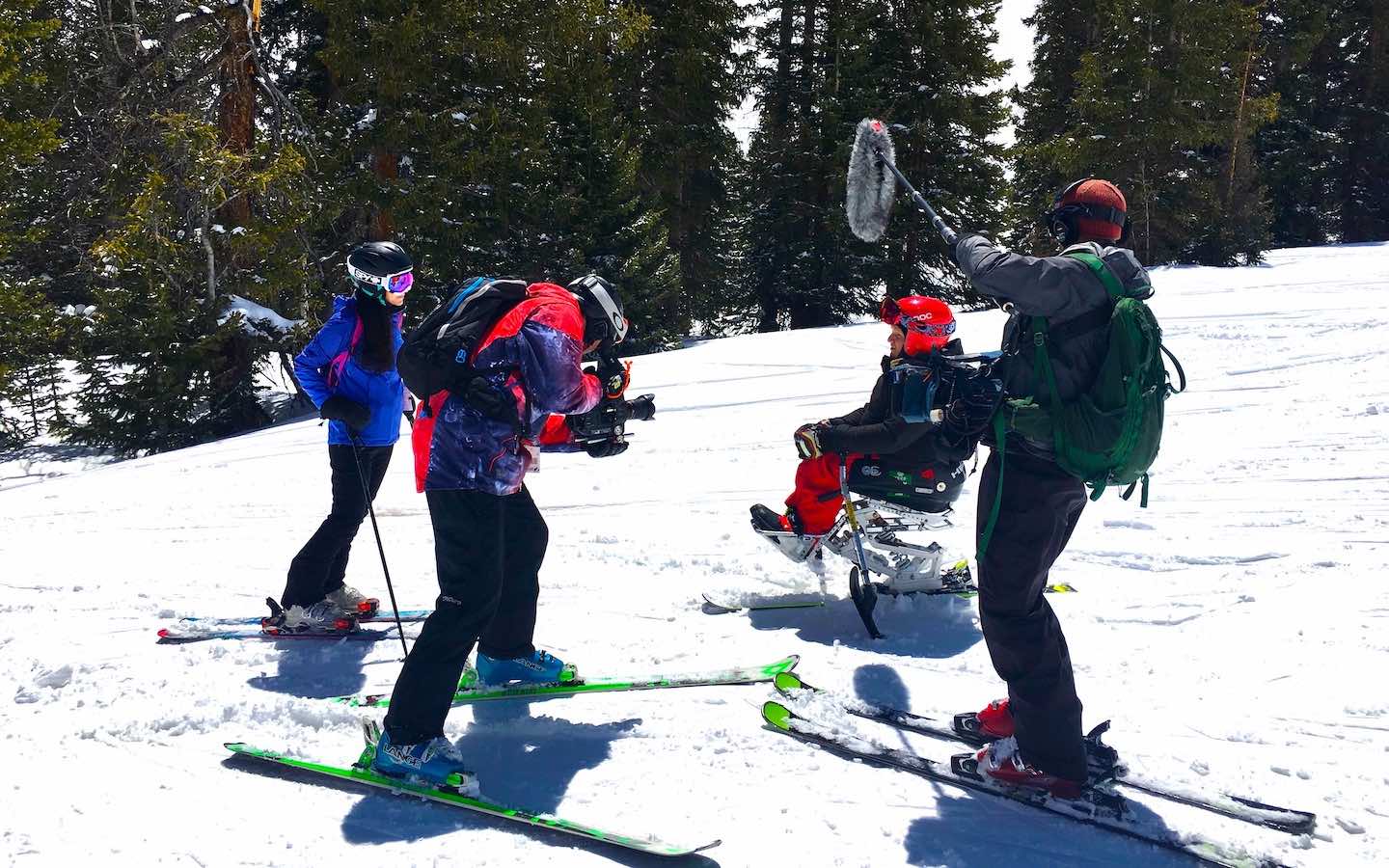 The documentary Fresh Tracks, executive produced by alumna Katie Leimkuehler and TFA Group, tells the true story of a World War II veteran and his influence on today's Paralympic skiers. The film will screen at the Denver Film Festival and the Twin Cities Film Festival in October, during National Disability Employment Awareness Month.
Fresh Tracks follows the historic story of Paul Leimkuehler, who lost his leg during the Battle of the Bulge and developed a ski innovation that revolutionized the adaptive skiing community. He and fellow amputee Stan Zakas created the first ski outriggers in the United States for people with disabilities. The documentary examines their legacy and the evolution of technology in adaptive sports.
Roosevelt University graduate Katie Leimkuehler is the granddaughter of the adaptive skiing pioneer.
"My grandfather's story has always inspired me to reimagine challenges as opportunities," she said. "My hope is that viewers will see this film and change their outlook on obstacles to see that within each one, there are many possibilities."
Leimkuehler first wrote Fresh Tracks as a screenplay after a screenwriting course in the Roosevelt master's in creative writing program. Her professors encouraged her writing and storytelling skills, which were essential to shaping the documentary's arc.
Leimkuehler says that although she didn't have a formal background in film, she knew she "had to tell the story." In preparation for filming Fresh Tracks, the Roosevelt alumna talked to more than 75 filmmakers about how they produced documentaries, secured funding and distributed their work.
"I learned there was no straightforward process and everyone took very different paths," Leimkuehler said. "My main takeaway was that I was just going to have to jump in and try it. So, that's what I did."
Viewers can watch Fresh Tracks online during the Twin Cities Film Festival, October 22–31, and the Denver Film Festival, October 22–November 8. Learn more about the film at freshtracksfilm.com or watch the trailer here.
ABOUT ROOSEVELT UNIVERSITY
Roosevelt University is a private institution founded in 1945 on the principles of inclusion and social justice. Roosevelt offers associate, undergraduate, graduate and doctoral programs online and at four campus locations in the Chicago area.
In March 2020, the Higher Learning Commission approved the integration of Roosevelt University and Robert Morris University Illinois. Through the Building a Stronger University strategic plan, the new Roosevelt will be nationally recognized as a catalyst for students from all walks of life to receive transformational learning experiences. Students who attend the expanded University will become socially conscious citizens who thrive in a diverse and changing world.