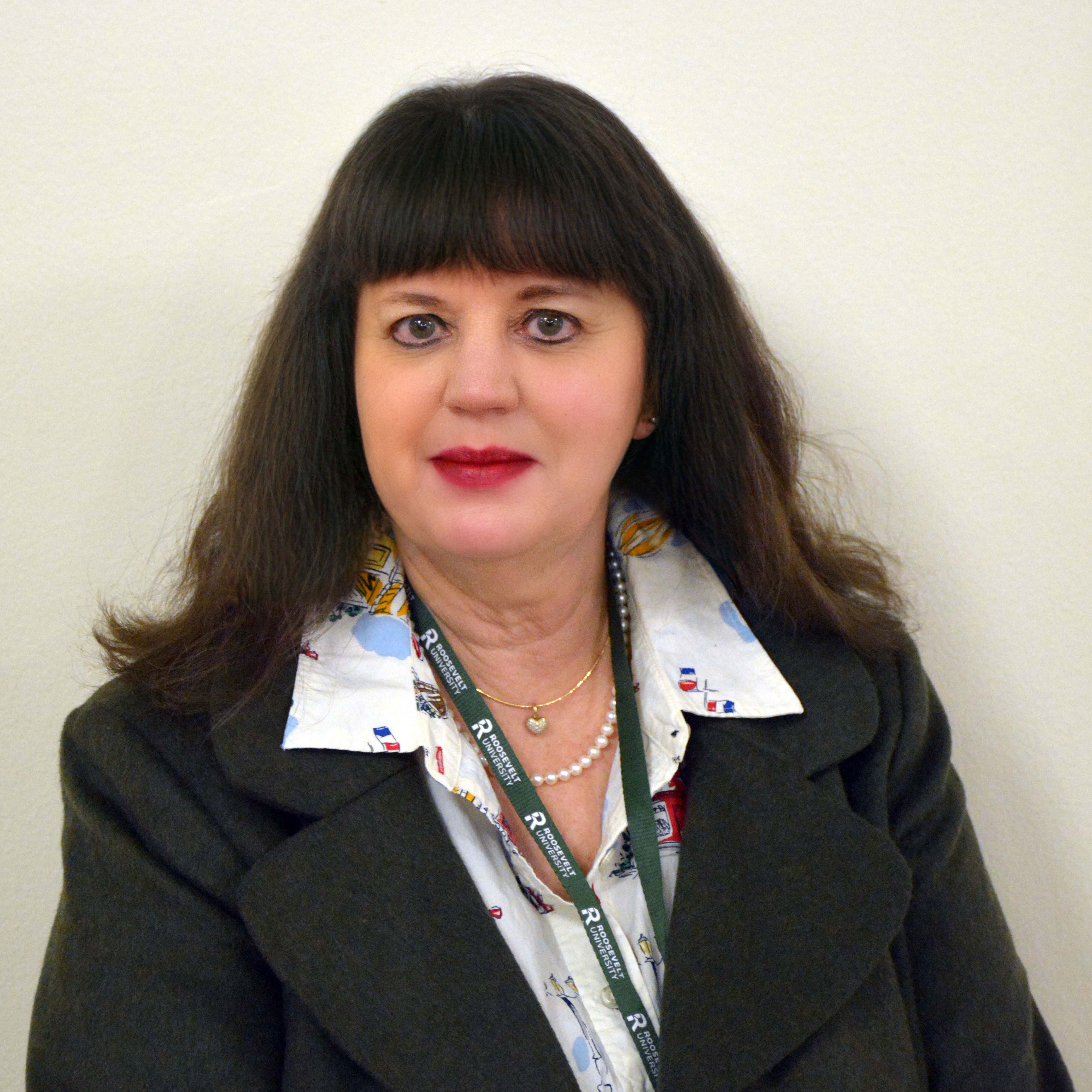 Dir Healthcare Ethics/Analytics (HEAL)
College of Science, Health and Pharmacy
»
About Me
Dr. Hayes is the Director of the Healthcare Ethics and Analytics (HEAL) Certificate Program for Roosevelt University, College of Science, Health and Pharmacy.  In that role, Dr. Hayes coordinates the administrative functions of the Certificate Program.  Additionally, she provides instruction at the master's degree level for students in both the Criminal Investigations/Health Law and the Capstone classes for the Certificate Program. During the Capstone phase of the Certificate Program, students research key areas of multi-disciplinary interests in social justice, health care and ethics using analytical tools, such as Excel, Python and Business Intelligence.
Prior to her academic work, Dr. Hayes has over 40 years' experience in the health care consulting and pharmacy benefit management industry.  Dr. Hayes has developed a specific expertise in applied criminological theory applications to fraud and investigation techniques.  She is the architect  of the COPs and CARs systems which are used by large managed care  organizations to detect, investigate and resolve pharmacy fraud and uses key white-collar theory as a basis for healthcare fraud detection.
Dr. Hayes was the testifying expert in the landmark Rutledge v. PCMA case involving states' rights to control inferior contracting practices in the pharmacy benefit management industry, rendering a unanimous 8-0 decision by the United States Supreme Court.  Dr. Hayes is a strong advocate for community pharmacists and transparency in healthcare.  Susan has testified to the Committee on Oversight and Government Reform, Subcommittee on Federal Workforce, Postal Service and the District of Columbia on Transparency in the PBM Industry and several times to the Department of Justice.
Dr. Hayes' research interests are the application of criminological theory, the role of women in white-collar crimes and pharmacoethical and pharmacomoral decision-making and its implication to quality health care delivery.  Dr. Hayes is a Licensed Private Detective in the states of Illinois and Washington, an Accredited Healthcare Fraud Investigator through the National Health Care Anti-Fraud Association and is a Certified Pharmacy Technician licensed in Illinois.
 
Topic of Expertise
Ethical and Moral Decisions in Pharmacy
Women in White-Collar Crime
Applied Theory in Criminology
Education
Bachelor of Arts

Criminal Justice — Northeastern Illinois University

Master of Science

Criminal Justice — Boston University

Doctorate

Criminal Justice — University of Portsmouth, U.K.
Degree Program Affiliations