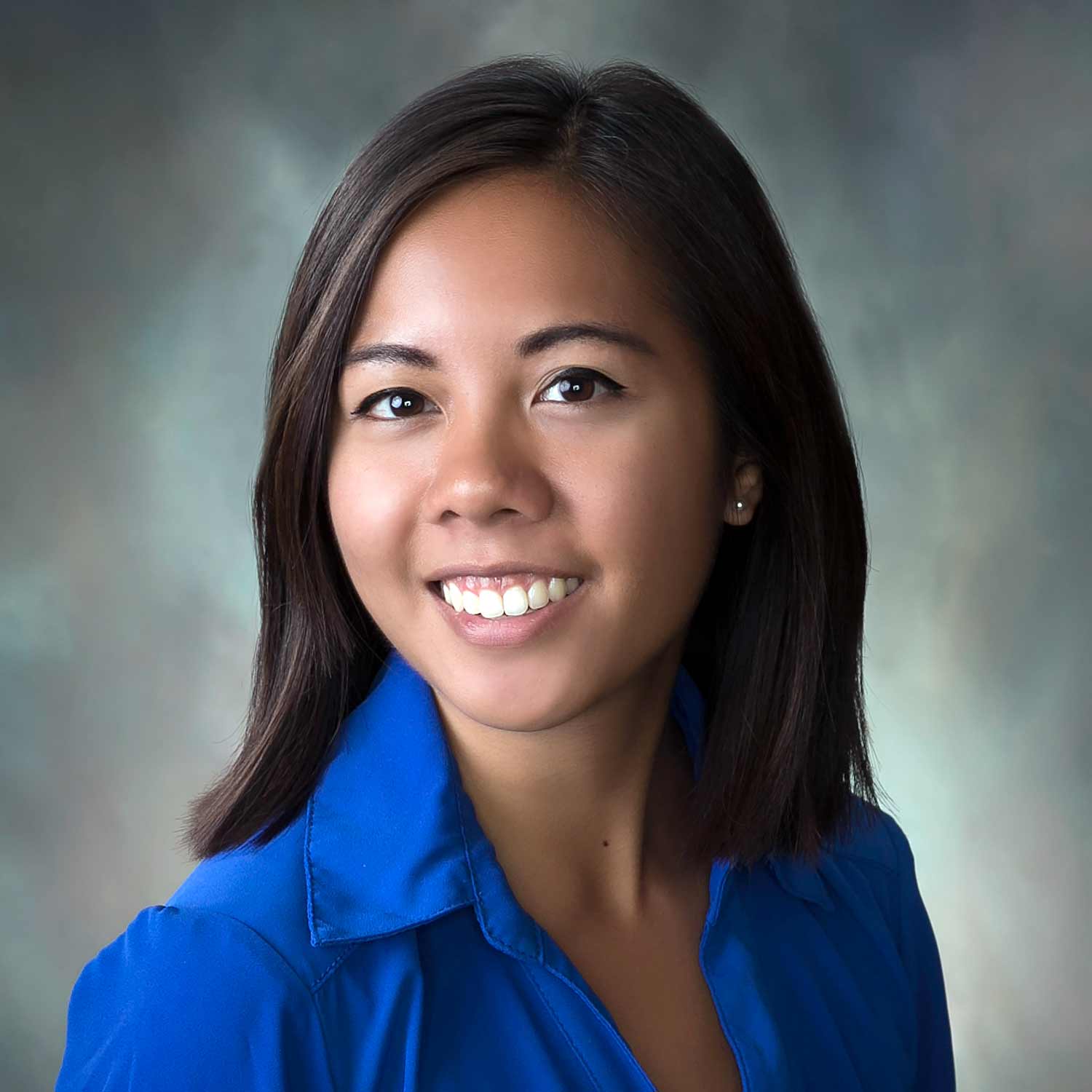 Asst Prof Clinical Sciences
College of Science, Health and Pharmacy
» Clinical & Admin Sciences
About Me
After graduating from the Doctor of Pharmacy program at Purdue University, Dr. Tupas completed PGY-1 and PGY-2 residencies specializing in ambulatory care pharmacy at Saint Joseph Health System in Mishawaka, IN. She is board certified in Pharmacotherapy (BCPS) as well as ambulatory care (BCACP). In her current role as an Assistant Professor of Clinical Sciences at Roosevelt University, she primarily teaches in the Integrated Sequence courses, and she will coordinate a Postgraduate Preparation elective in the 2020-2021 academic year. She also serves as co-advisor to the Pharmacy Student Council (PSC).
Dr. Tupas's practice site is in the Congestive Heart Failure Clinic at Advocate Christ Medical Center in Oak Lawn, IL. Her primary responsibilities at the site include providing medication reconciliation for new clinic patients, patient education, pharmacotherapeutic recommendations to the medical team, and nursing education through in-service presentations. She precepts Advanced Practice Pharmacy Experience (APPE) students at her clinical site throughout the year.
Research areas of interest include global health and the scholarship of teaching and learning. She is currently collaborating with the Baylor College of Medicine International Pediatric AIDS Initiative (BIPAI) in the delivery and assessment of a continuing professional development (CPD) curriculum for their clinic staff in sub-Saharan Africa.
Education
PharmD

Pharmacy — Purdue University College of Pharmacy

PGY-1

Pharmacy Practice Residency — Saint Joseph Health System, Mishawaka, IN

PGY-2

Ambulatory Care Pharmacy — Saint Joseph Health System, Mishawaka, IN