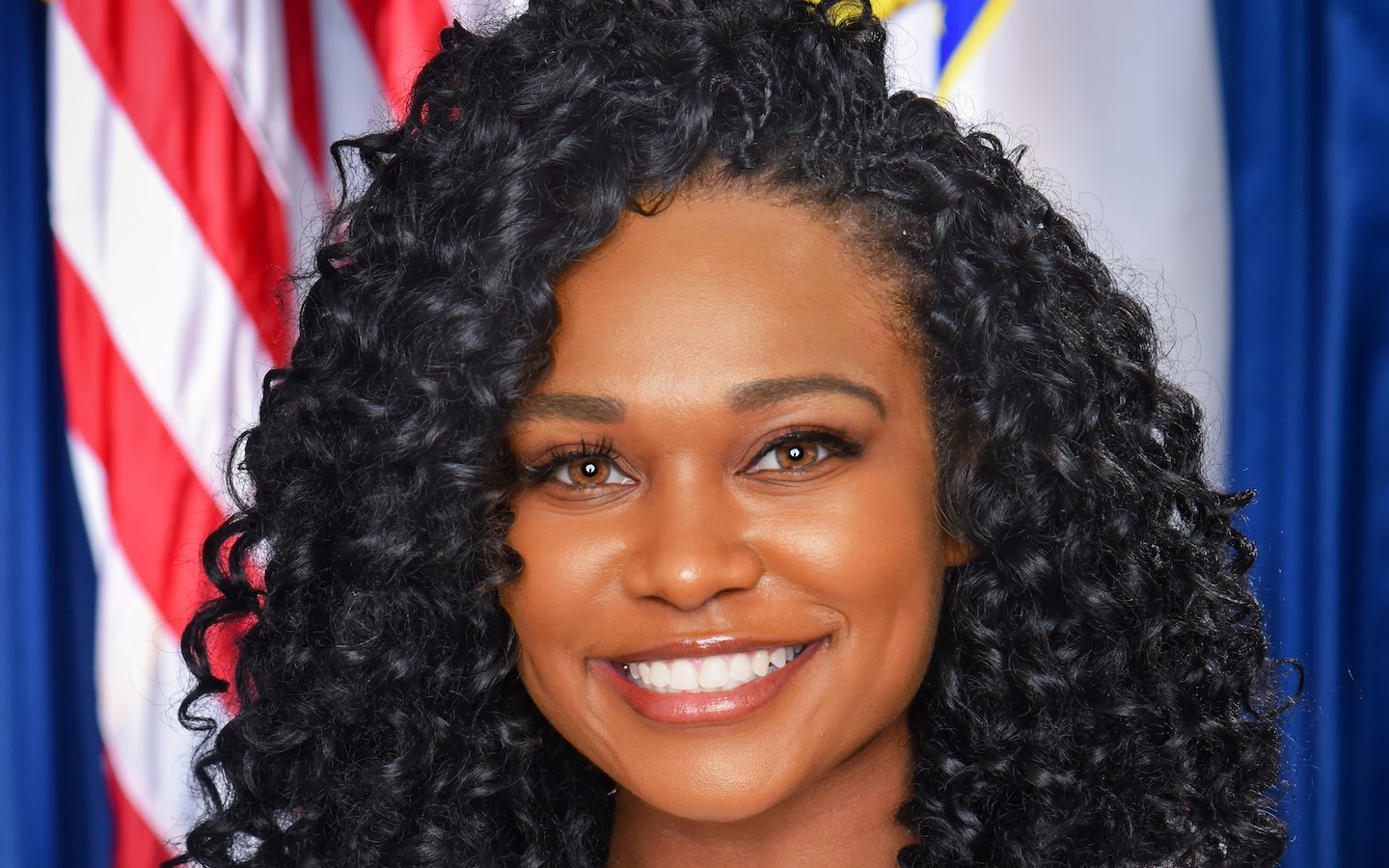 While the Cook County Board might not be the most well-known arm of government, it serves millions of people in the nation's second-largest county. As Chief of Staff to one county Commissioner, rising leader Shantenae Robinson helps shape legislative change that affects the daily lives of county residents.
Robinson leads the team of Bridget Gainer, who represents about 300,000 people from Lincoln Park to Edgewater. One of Gainer's biggest accomplishments was creating the Cook County Land Bank Authority, which has converted 500 vacant properties into affordable housing.
As Chief of Staff, Robinson is her right-hand advisor, building relationships between Chicago residents and their representative. Thanks to her business school classmates, Robinson says, she can build coalitions throughout the 10th District.
"I tell everyone RMU was the best to prepare me to learn about working through colleague differences," she says.
Robinson earned her bachelor's and MBA from Robert Morris University Illinois in 2015, before it integrated with Roosevelt University. Her first big challenge as a student didn't come until her undergraduate capstone project, her last hurdle to graduation. Professor Robert Tenuta allowed students to choose their own groups for a project that made up a hefty portion of their grade.
"Arguably, the worst decision I made to choose a group of people who all had the same great attributes, thought the same ways and exercised the same strengths," she said. "To this day, Mr. Tenuta remembers how this went down."
Robinson spoke with Roosevelt about how the MBA program prepared her to launch a successful career in politics.
ON CHOOSING ROBERT MORRIS UNIVERSITY ILLINOIS
I chose RMU to receive a personal learning experience! I enjoyed how intimate the class sizes were and being able to know each of my classmate's names along with reaching my professor at a moment's notice.
In each class I attended, there was a major project due at the end of the quarter and you were assigned groups. The grade weighting heavy taught you how to communicate effectively — mostly listening and in turn reiterating what you heard for clarity.
This was done to create a common goal and successful grade, yet it is beyond applicable when I'm out in the community or drafting policies for those affected by it.
ON WORKING IN LOCAL POLITICS
What I love most is just being in the community. I love the way people passionately express their beliefs, I love how there are solutions we get to provide and create to make positive change.
There are challenges I face as a Black woman of faith in politics, and navigating identity in this space. There are going to be differences between your voice and the communal voice at some point. You have to decide to be intentional about how you show up and become one with what you believe, know what's true, and then edify others and correct some personal beliefs and stances.
I would say the most pressing issue is that there isn't enough listening. I don't mean hearing, but listening to the root of issues and providing change that reverses a problem or completely eliminates it. On both ends of the spectrum, in government and community.
HER BEST ADVICE FOR STUDENTS
Be true to your story and your journey. Relatability through shared experience will allow you to create change. Everything else is adornment!