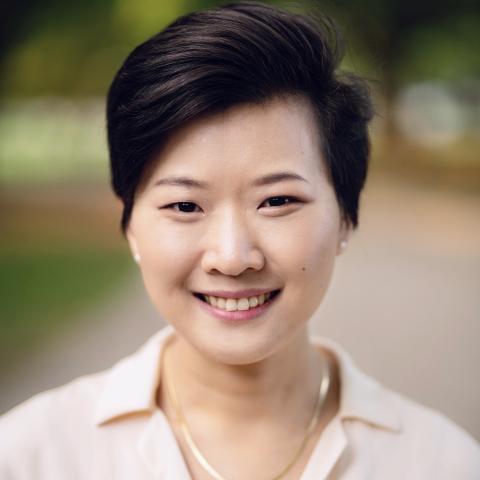 Assistant Professor of Psychology
College of Humanities, Education & Social Sciences
» Psychology
About Me
My research interests evolve around the experience of oppression (e.g., sexism, racism, migration), feminist and liberation psychology, vocational issues, and the process and outcome of psychotherapy. I research through feminist, constructivist, and liberatory lenses, in which I analyze the impact of systemic oppression, sociopolitical environments, and colonial history on the lived experience of marginalized peoples.  
I am also a Licensed Clinical Psychologist in the state of Illinois. Clinically, my theoretical homes rest in humanistic, feminist, and liberation psychology theories, while I integrate psychodynamic, cognitive behavioral therapy, mindfulness, and emotionally focused therapy in my practice. I am trained to provide psychotherapy in both English and Mandarin. I provide individual, couple's, family therapy, and organizational consulting in a private practice setting.
I obtained my Ph.D. in Counseling Psychology with a doctoral minor in Organizational Behavior and Business Management at Indiana University Bloomington. I completed my pre-doctoral internship at the Counseling Center at University of Illinois at Chicago, with a specialty rotation at the Marjorie Kovler Center working with refugees who have experienced political violence. I received my postdoctoral training on couple's and family therapy at The Family Institute at Northwestern University.
Degree Program Affiliations