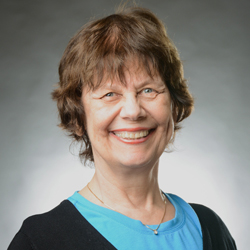 Chicago College of Performing Arts
» Music Conservatory
About Me
Tanya Carey has presented masterclasses and concerts in over thirty states, Canada, Europe, England, Australia, China, Japan, Korea, Taiwan, New Zealand, and South America. Her orchestral experiences include the post of assistant principal of the Milwaukee Symphony, associate principal of the Quad City Symphony, and prizewinning recordings with the Rochester Philharmonic. As a recitalist and chamber musician, she has presented concerts in Tully and Carnegie Halls, performed concertos with orchestra, and recorded two records with the Lydian Trio including a commissioned trio by Pulitzer Prize winning composer Ellen Taaffe Zwilich, the Trio by Heitor Villa-Lobos, and Faure and Dvorak Piano Quartets.
She has earned Faculty Excellence, Faculty Merit, and Outstanding Teacher Awards from Western Illinois University, and the Suzuki Chair Award from the American Suzuki Institute. The ASTA-Illinois Unit named her Outstanding Studio Teacher of the Year in 1992. Her students have won prizes in major contests in the United States including Aspen Festival, St. Louis Symphony, Chicago Symphony, and Music Teachers National Association (MTNA). She has taught at Western Illinois University, the DePaul University Community Music School, and Wheaton College. She maintains a studio in Glen Ellyn, and is frequently sought after as a clinician.
Carey holds a BM and MM from Eastman and a DMA from the University of Iowa. She has served on the American String Teachers Association (ASTA) National Board, ASTA National Solo Contest Commission, the ASTA Syllabus Revision Committee, and Chair of the Studio Committee that produced the Studio Teachers Forum in 2002. In the Suzuki Association of the Americas (SAA) she served as President in 1990-1992, on the Board of Directors, chaired the Teacher Training Task Force which established guidelines for Teacher Training, was editor of the Cello Column, was chairman of the Cello Committee creating the Suzuki Cello School, on the International Cello Committee and represented the SAA on the ISA Board and the Music Educators National Conference (MENC) Task Force on String Education. She taught for 14 years at the Meadowmount School of Music.
Tanya Carey plays a Joseph Filias Andreas Guarnarius made in 1704.