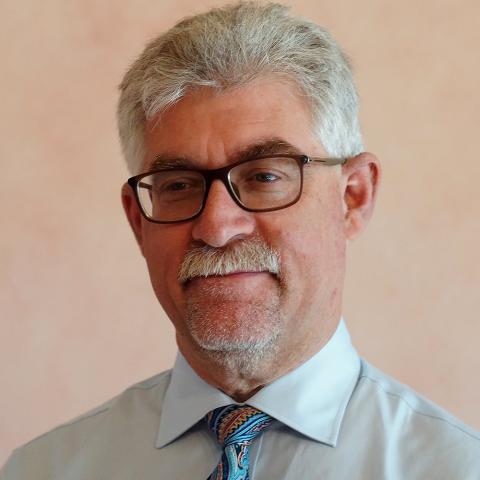 Chicago College of Performing Arts
» Office of Music Conservatory
About Me
Mark Braunstein brings 20 years experience as soloist, orchestral, and chamber musician to his synergetic approach to teaching viola.
A native of Buffalo, NY, Mr. Braunstein began studying violin at age seven and viola at age 19. He studied with Philip Teibel, Donald Weilerstein, David and Linda Cerone, and Robert Vernon. Mr. Braunstein earned a Bachelor of Music and Master of Music from the Cleveland Institute of Music in 1979 and 1980 respectively.
Mr. Braunstein's performance career in the 1980s and 1990s spanned the globe: Assistant Principal Viola for the Cleveland Orchestra, Principal Viola for the Hong Kong Philharmonic, Violist for the Tononi Quartet, member of the Kansas City Philharmonic, and Chautauqua Symphony. As a soloist, he performed in England, Germany, Hong Kong, Italy, and the United States.
In 1989, Mr. Braunstein recorded for Virgo Records a transcription of the Elgar Cello Concerto with the Academy of London Chamber Orchestra, arranged by Lionel Tertis.
He served on the faculties of the Hong Kong Conservatory of Music, Baldwin Wallace College, LaSierra University, Claremont Community Music School. His writings on injury rehabilitation were published in an autobiographical article in American String Teacher Journal in 1995. He has presented a workshop on dealing with dystonia at the American Viola Society Congress in Tempe, Arizona in 2008.
He was founder and President of the Redlands Chamber Music Society in Redlands, California, He has worked as a sales representative and consultant for Guang Zhou Cremona violins, Shar Music Toronto, and has traveled extensively as a sales representative for William Harris Lee & Company.