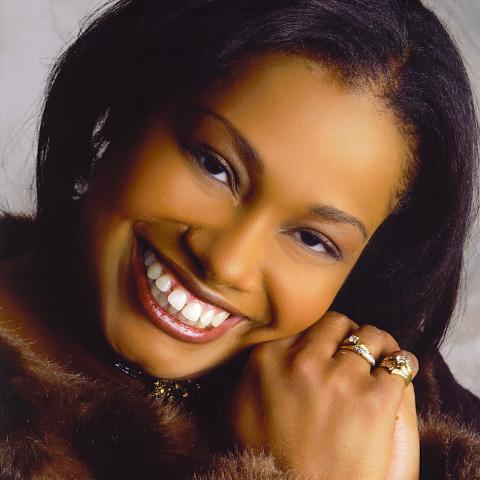 Chicago College of Performing Arts
» Music Conservatory
About Me
Jonita Lattimore, soprano, has received critical acclaim for her portrayals of operatic roles, symphonic concerts, and recital appearances. Some of her highlights include the Micaela (Carmen), Marguerite (Faust), and the world premiere of the role of Elizabeth Taylor (Jackie O), as well as the world premiere and recording of Ricky Ian Gordon's "Only Heaven". Her performances have included prestigious Chicago venues ranging from Symphony Center, the Lyric Opera of Chicago, the Ravinia Festival, and the Grant Park Music Festival, as well as Carnegie Hall (NY), Kennedy Center (DC), Vienna's Musikverein, Paris' Bastille Opera House, Mexico's Palacio de Bellas Artes, Scotland's Edinburgh Festival, and Florence, Italy, (under the baton of Maestro Bruno Bartoletti, Music Director Emeritus for Lyric Opera of Chicago.
Ms. Lattimore has been recognized by many distinguished organizations and has won numerous awards from Opera Index; the MacAllister Awards; the George London Foundation; and the Birgit Nilsson and Luciano Pavarotti International Competitions, in which the iconic tenor heard her audition, and personally advanced her to the finals of his competition.
In addition to her performances across North America, Europe, the Middle East, Canada, Mexico, and Central America, Ms. Lattimore has been a prominent soloist in projects, winning Emmys with the Eastman School of Music, and the Chicago Sinfonietta, with which she appeared in several live recordings and television specials. Several years ago, she was highlighted as a figure of black history by "Rhymefest" on WVON's "I am Chicago" series. Ms. Lattimore had the honor of collaborating with legendary soprano Kathleen Battle in the production, "Underground Railroad: A Spiritual Journey Concert. She served as the Choral Consultant for The Auditorium Theatre", forming The Chicago Freedom Singers, the ensemble that accompanied Ms. Battle in concert. She was further honored to sing with the trio, "TreDiva", as requested by Ms. Battle on that concert. Most recently, she served as the Vocal Consultant for the Auditorium Theatre's production of "Get Out", the award-winning Jordan Peele film that was shown in the Auditorium Theatre and accompanied with live music, by The Chicago Sinfonietta and five soloists, conducted by composer of the film score, Michael Abels.
Ms. Lattimore is a proud alumna of Kenwood Academy's graduating class of 1987m where she had the distinct honor of studying with Lena McLin. She received her bachelor's degree from the Eastman School of Music, studying with Seth McCoy; and her master's from the University of Illinois at Urbana-Champaign, studying with Mignon Dunn. In addition, she completed young artist programs at both the Houston Grand Opera and the Lyric Opera of Chicago.
As an educator, Ms. Lattimore has taught at various educational levels: pre-school (Community School at DePaul University), elementary and middle school (The Choir Academy, a charter school where she developed and implemented the vocal techniques curriculum), and currently, the collegiate level. Her philosophy includes a healthy vocal technique spanning through the genres of classical, musical theatre, spirituals gospel, jazz, R&B, folk and pop. Some of her students have performed with prestigious young artists programs, opera companies, and musical theatre productions, as well as collaboration with artists ranging from Queen Latifah, Dolly Pardon, Jennifer Hudson, Janelle Monae, Smokie Norful, and Sting.
Professionally she teaches and lives by the pearl of wisdom given to her by her late teacher Seth McCoy: "Sing to express, not to impress!"
Degree Program Affiliations