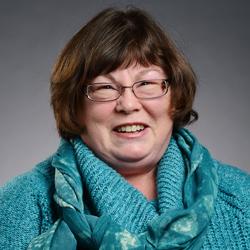 Walter E. Heller College of Business
» Human Resources Management
About Me
Berta Meyer, Master of Science HR Management and OD, a human capital and business process strategist with expertise in designing and implementing HR strategies for global technology-based companies; this included a global plan for organization change management and organizational dynamics. Berta was awarded a scientific Patent for the design and development of a global web-based integrated Human Resources Requisition Management system for Motorola. She has served as a board member for the National Society of Human Resources Management (SHRM) in Alexandria, VA and National Employment Management Association (EMA) in Chicago, IL.
Berta has been an Adjunct Professor at Roosevelt University – Heller College of Business for the last twenty years. Berta believes that it is important to be a role model to all students by encouraging the use of research to broaden their understanding by increasing a knowledge base of various organization effectiveness and change management techniques required in today's business environments. The most rewarding is her ability to assist the learner in integrating practical approaches to theories learned in courses.
Topic of Expertise
Business Process Integration and Automation

Competent in defining global systems implementation strategies that required dashboard design, business process flow and integrated solutions across the organization.
Education
Master of

Management and Organizational Development — National-Louis University, Chicago, IL

Bachelor o

Business Administration — DePaul University, Chicago, IL
Degree Program Affiliations