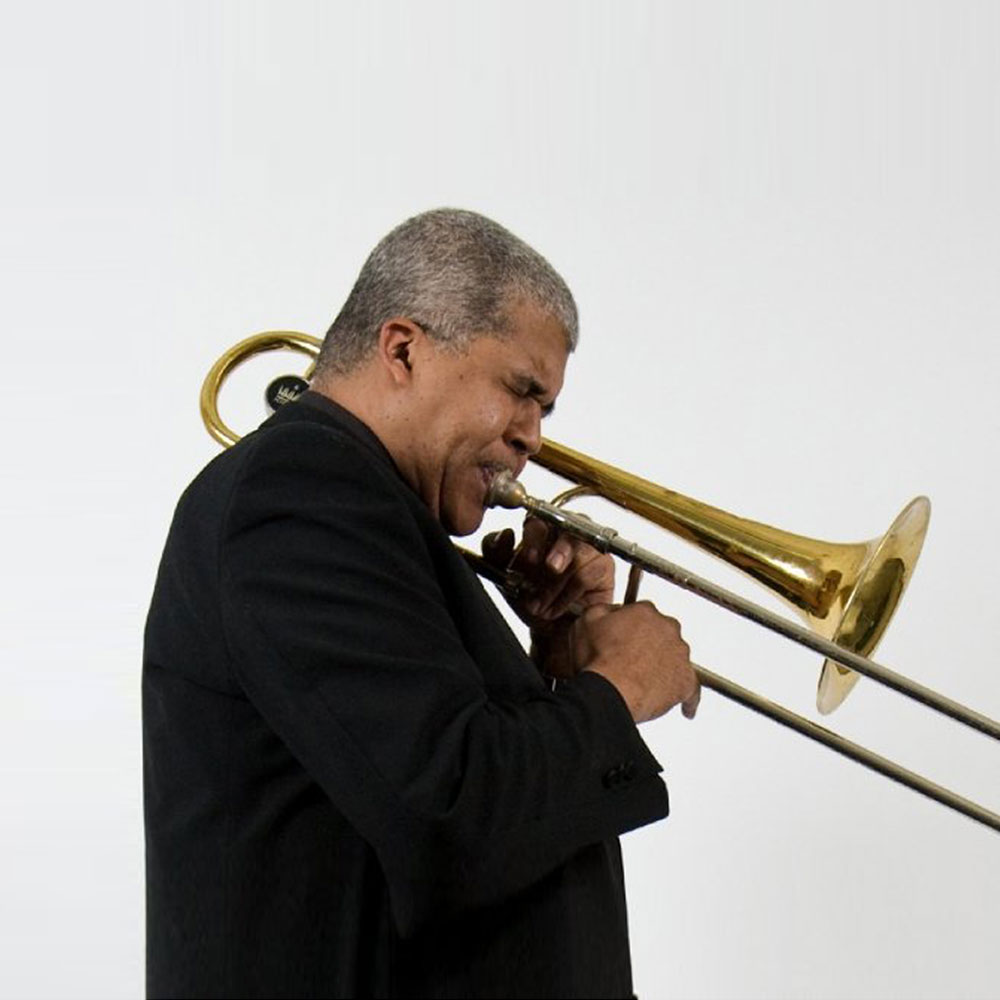 Artist Faculty Jazz Trombone
Chicago College of Performing Arts
» Music Conservatory
About Me
Stephen Berry has performed throughout the world and has recorded or performed with such artists as Tony Bennet, Lou Rawls, Frank Sinatra, the Dells, the O'Jays, Nancy Wilson, Lena Horne and Edward Wilkerson's Shadow Vignettes. As an educator, he taught trombone and theory classes at the Association for the Advancement of Creative Musicians (AACM) School of Music, and he coordinated the Jazz Express and Classical Express music education programs in Chicago Public Schools for WBEZ-FM. In the Chicago area he performs with the New Horizons Ensemble, Chicago Jazz Ensemble, and Malachi Thompson's Africa Brass and Freebop Bands, Chicago Sinfonietta, Ensemble Stop-Time, New Black Repertory Ensemble and Orbert Davis' Chicago Jazz Philharmonic.
He has performed with the Grant Park Symphony Orchestra, Lyric Opera Orchestra, Mike Mason's Exploratory Ensemble and Marshall Vente's Project 9. Berry has several compositions recorded and released on the Delmark label. Recent highlights include a series of workshops and performances with New Horizons Ensemble at the Banellieu Blues Jazz Festival in Paris and the Debrecen Jazz festival in Hungary, as well as performances of the South African Opera, Princess Magogo at Ravinia with The Chicago Sinfonetta.
Along with Ernest Dawkins and Sherman Storey, Steve formed Chicago Creative Arts Online, Inc. an online video streaming company featuring legendary and young Chicago creative improvisers on its website, chi-creates.tv. Stephen Berry received his Bachelor of Music in Performance from Roosevelt University.
Degree Program Affiliations