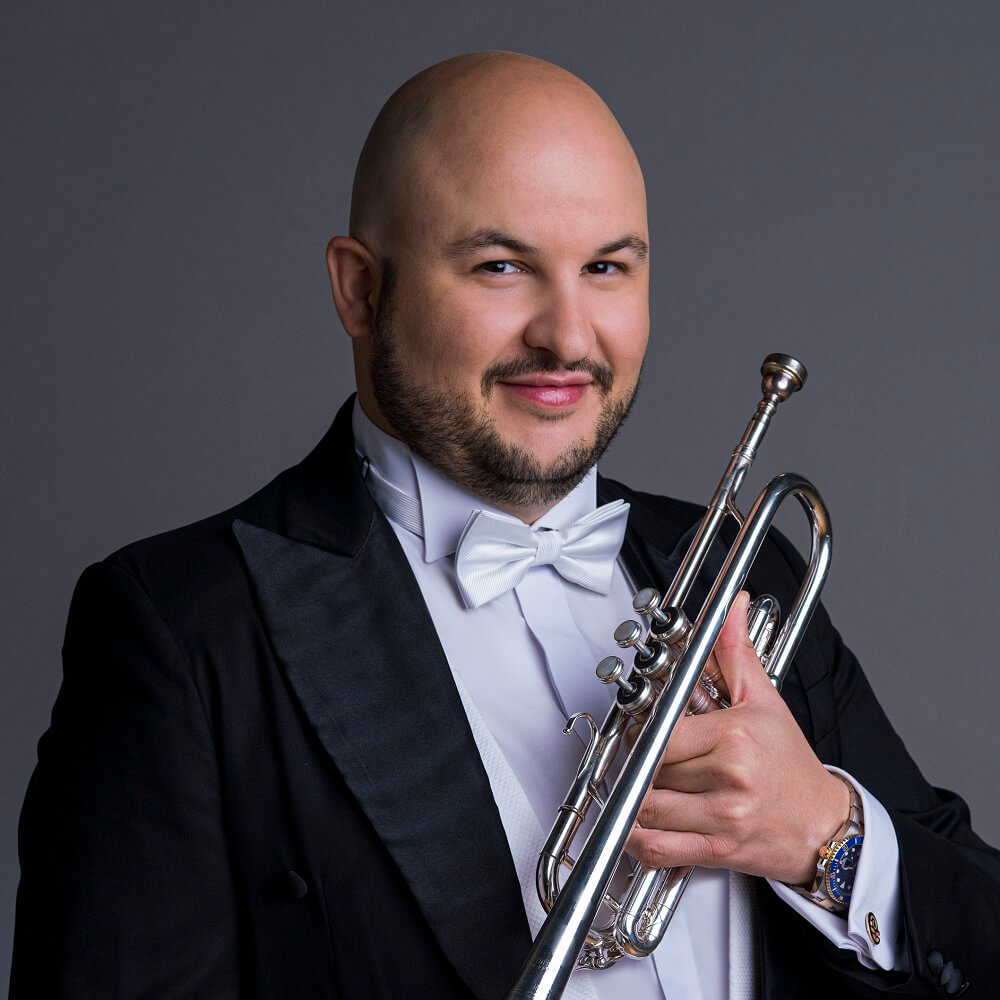 Chicago College of Performing Arts
» Music Conservatory
About Me
Esteban Batallán was born in Barro (Pontevedra) Spain in 1983. He began his musical studies at the age of seven at the School of Music in his hometown. He continued his studies at the Conservatories of Music in Pontevedra and Vigo under the supervision of Maestro Javier Viceiro.
In 1999, he entered the School of Musical Studies of Galicia, where he participated in masterclasses with Javier Simó. In 2000, he was selected to be a member of the National Youth Orchestra of Spain (JONDE), where he remained until 2003. In 2002 he won the audition for Principal Trumpet in the Orquesta Ciudad de Granada, a position heheld until September 2018. In 2018, he won the principal trumpet position in Hong Kong Philharmonic Orchestra and in 2019, Riccardo Muti appointed Esteban Batallan Principal Trumpet of the Chicago Symphony Orchestra.
Esteban is the winner of several national and international competitions, among them Competition Jeunesses Musicales of Spain, 2001; National Contest Yamaha Xeno, 2002; European Competition Jeunesses Musicales International, 2002; Yamaha International Competitions, 2003, among others. In 2006, Esteban was awarded the Fourth Prize at the International Competition Ville de Paris Maurice André.
He has performed as principal trumpet with many orchestras in Spain and internationally, including the Orchestra of Teatro alla Scala, English Chamber Orchestra, Orchestra Filarmonica della Scala, Gstaad Festival Orchestra, Symphony Orchestra of India, Basel Sinfonieorchester, Royal Symphony Orchestra of Seville, Symphony Orchestra of Galicia, Orchestra of Spanish Radio Television, National Orchestra of Porto, Barcelona Symphony Orchestra, among others